Perforated Powder Coating by XIONGQIAN
Utilizing the most recent automatic paint methods, we powder coat every one of your products just as you need. XIONGQIAN newest, most advanced powder coating line is a sight to behold. 
Do you simply need something powder-coated? These requests are also no problem at all; we can fulfill them. Moreover, XIONGQIAN is your one-stop source of perforated metal. We have the capacity to perform all of your fabrication in one spot.
Positive Aspects of Powder Coating
XIONGQIAN Powder coating often takes place in a line in an industrial setting, allowing for very efficient and ideal output.
The finish produced by powder coating is superb and long-lasting.
Essential High-Quality Coats
XIONGQIAN company goes above and beyond the powder coating warranty for the longevity of your products. 
For each component, we adhere to a standard of 2 to 4 mils of paint. Spot inspections are performed on products from production runs to ensure that the correct coating thickness was applied.
Want something unique? Together, our technical and design teams made sure that your product was painted to our rigorous standards.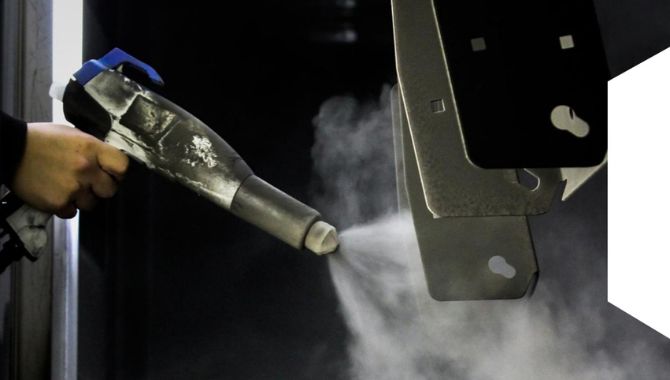 Various Colors for Powder Coating
We can match the color you require for your application thanks to the 1,000 distinct color formulations we offer in our powder coating line.
There are numerous typical tones, including:
Red

Blue

Black

Green

White, etc.
XIONGQIAN Powder Coating Capabilities
A 1,063′ long, fully automatic line.

48″ x 72″ is the size of the paint booth aperture.

Color-changing booth with a quick cube

aerosolized electrostatic powder

Auto-Coating system for 8

One thousand coating recipes!

400 lb. maximum part capacity.

The paint portion is 10'6″ by 7'11" in size.

Stations for hand spraying before and after

Powders can take on many different shapes, including polyester, epoxy, and zinc-rich primer.

Utilize the 56′ 6 "x 26′ wide curing oven for complete consistency.

The dry-off oven is 40'6 in length "Having a temperature range of 250 to 450 degrees, it is 14′ long by 14′ wide.

In order to decrease corrosion, improve paint adherence, and increase the effectiveness of salt spray, surfaces are prepared utilizing a five-stage cleaning procedure.
What Materials May Be Powder Coated?
Metals are often the most common materials to pass through a powder coat line. 
There are many substrates that can be covered with powder.
Stainless Steel

Carbon Steel

Galvanized Steel

Aluminum

Nickel

Brass

Iron

Copper