XIONGQIAN Perforated Filter
Perforated filters are a type of filter element that is used to filter out debris and get rid of contaminants from gases or liquids. It is designed to be durable when holding a higher capacity of dirt and functional against harsh conditions. This filter literally helps to protect, maintain and prolong the operation of machines, equipment, and other industrial settings.
XIONGQIAN is known for high-quality perforated filters. Whether for residential, commercial, or industrial use, we are one step ahead to provide you with the best solutions. All types of perforated filters are designed with precise structure and specification that meets your filter requirements. Contact us now!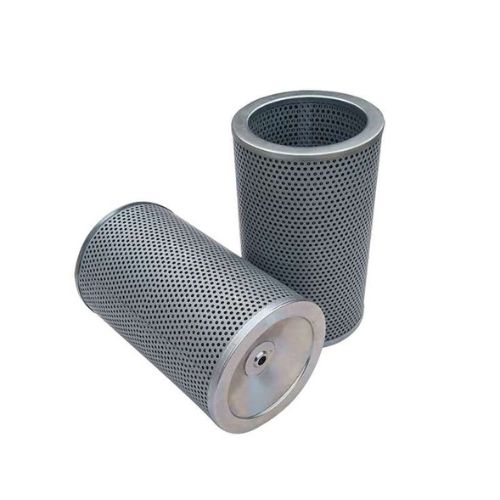 Cylindrical Perforated Filter
Extreme mechanical toughness with the capacity to keep a constant filter rating even under high pressure.

Easy to reuse and clean with a variety of filter cleaning methods.
Basket Perforated Filter
The basket filter may filter all liquids and get rid of harmful contaminants.

It is typically employed for coarse filtering and is easily capable of removing particles from the basket.
Y-type Perforated Filter
Resistant to heat and corrosion

Easy to manufacture, weld, punch, shear, or form into different sections

Exceptional resistance to alkali, acid, heat, and wear.
Composite Perforated Filter
Using high-quality raw materials for seamless welding.

Robust and resilient without harming hands.

Large filter rating ranges
Conical Perforated Filter
Possesses outstanding long-term corrosion resistance performance.

Has a strong construction and a longer useful life to safeguard filters from change.
Perforated Mesh Filter Tube
High flow rate and storing capacity for dirt.

Width, length, and overall quantity per roll/piece.

Exceptional toughness and durability.

Why Choose Us
XIONGQIAN has decades of combined experience focusing on perforated filter R&D and manufacturing. 

We have a professional team and engineers who have unsurpassed expertise to perforate different materials using state-of-the-art equipment. 

Excellent level of customer service that is found unmatchable in the industry.

Complete design guidelines.

We fabricate products that meet the highest quality standard and certificates.

Actively supplies a range of products in different countries and regions worldwide. 

Guarantees fast process lead time and quick responses.
XIONGQIAN Perforated Filter Characteristics 
– Superior filtration accuracy.
– Improved output.
– High flow rate performance and dirt holding capacity.
– Excellent withstanding ability for both low and high temperatures.
– Resistance to wearing, corrosion, acids, and alkali.
– Engineered with robust and uniform welding lines, guaranteeing long-lasting strength, smoothness, and durability.
– Effortless installation.
– Low-pressure drop
 – Easy to clean and maintain.
– Customizable for specific applications.
Proper Finishing Treatment and Advantages
For perforated filters, XIONGQIAN uses numerous finishing treatments.
Take a look at the specific advantages of every finish. 
Powder Coating Finishing Process
Powder coating creates decorative colored surfaces for perforated sheet metals. The process is done by applying powdered paint to metals.
Right after, it is improved under heat and formed into a hard and pleasingly colored surface.
Produces thicker coatings compared to conventional liquids coatings without sagging.

In powder coating, the color and appearance last for a long time.

Gives a range of specialized and unique effects.

Releases zero volatile organic compounds, making it environmentally friendly and safe.
Anodizing Finishing Process
Anodizing is another form of coating process used to elevate the thickness of metal's oxide layer.
That is applicable to every metal grade.
Ensures unmatched hardness, weather-resistance, and durability, making it the best choice for metal coloring

Does not peel off even for a longer duration.

Effectively aids to increase paints and primers adhesion.

During the process, various colors can be added depending on the acid type used.
Galvanizing Finishing Process
It is a coating process where protective zinc coating is applied into metals.
Hot-dip galvanizing is commonly used, where materials are drowned in molten zinc. 
Offers protection against corrosion and rust.

Aids to prolong metal service life.
Suitable Applications
Air Filtration 
Vacuum filters

Air purifiers

Cleaning up corrosive gas emissions

Ventilation for cages, etc.
Liquid Filtration 
Ceramics cleansing contaminated water

Beverage

Getting rid of sewage water

Corrosive liquid filtration, etc
Solid Filtration 
Coal, glass

Industry of processing food

Cosmetics, etc.
Oil Filtration 
Oil refinement

Hydraulic liquid

Pipes in oil fields, etc.
Filtration of Other Fields
Textile sector

Metalworking

Pharmacist

Insulation market

Automobile sector

Chemical business

Field of electronics, etc.
Perforated Filter Spec Information
Product

Perforated Filter

Perforated hole patterns:

Round, slotted, elliptical, rectangular, square, hexagonal, and more

Hole diameter:

0.5mm- 10mm (

customizable depending on requirement

)

Edge processing/structure:

With metal flange or wrapping edge

Layer counts:

Can be single layer or multiple layers

Dimensions (length & width):

Customized as per requirements

Thickness:

3 gauges to 36 gauges

Filter precision:

2-2000 µm.