XIONGQIAN 5mm Perforated Sheet
The 5mm perforated sheets are made with the help of a punching process. It is made from different types of flat plate materials with specific patterns. With the help of robust construction and surface finish process, it can able to stand even in harsh environments.
We are a trusted supplier of perforated sheets of different sizes. You can rest assured that all of this is made from advanced technology with a testing method to ensure quality.
If you need 5mm perforated sheets, Don't hesitate to message us now!
5mm Perforated Sheet by Surface Finish
8k Finish 5mm Perforated Sheets
Our 8k finish 5mm perforated sheets are manufactured by bending, welding, decoiling,  punching, and other processing methods. It is made in 300 series stainless steel.
Mirror Finish Perforated Sheets
Our mirror-finish perforated sheets are available in customized sizes, colors, and designs. It is highly durable and can stand in harsh environments.
BA Finish Perforated Sheets
We provide BA finish 5mm stainless steel sheets that are made from cold-rolled and hot-rolled technique. It is widely used for decoration and the architectural industry.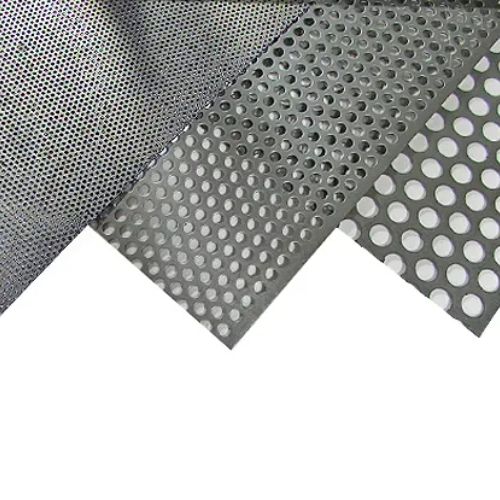 Galvanized Surface Finish Perforated Sheets
Our galvanized finish perforated sheets are mechanically stamped using high-speed machinery. This is available in various hole patterns such as round, square, etc.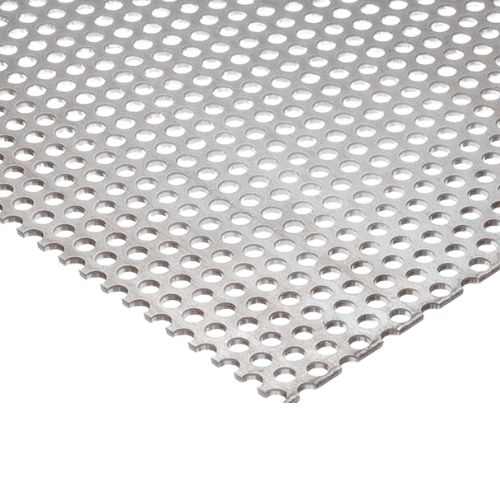 Embossed Finish Perforated Sheets
Our embossed finish perforated sheets are available in natural colors. It is commonly used for construction that requires durable and long-lasting perforated sheets.
No. 1 Finish 5mm Perforated Sheets
This no.1 finish 5mm perforated sheets are available in 600mm to 6000mm in length and 50mm to 2000mm in width. But it can be customized to meet your needs.
Why Choose XIONGQIAN 5mm Perforated Sheets
Perforated sheets are highly demanded in applications that required the passing of air. It is available in different options of gauges, sheet sizes, materials, finish, hole sizes, and more. These are made to provide excellent privacy for buildings, businesses, and more.
Every detail of this 5mm sheet is made to make sure its durability even over a long period of time use. it can be made with the help of surface finish such as powder coating, painting, and galvanizing to add an extra elegant look and to resist corrosion.
5mm Perforated Sheet Applications
This size of perforated metal sheet is widely used in different applications including:
Air conditioning guard
Balustrade constructions
Automotive applications
DIY projects
Sunscreen
Cladding and Ceiling
Decorative banister
Protective fences
Structural applications
Bridge constructions
Vent covering and much more.
Characteristics of Perforated Sheets
Easy to bend and form
Excellent weldability
Corrosion resistance
Painting
Good machine, drilling, and grinding ability
Different Types of Materials
These are made from high-quality raw materials such as:
Mild steel
Carbon steel
Steel
Copper
Brass
Stainless steel
Aluminum
And other materials upon your request.
5mm Perforated Sheet Specifications
| | |
| --- | --- |
| Colors | Available in natural and other colors |
| Length | 1m, 2m, and so on |
| Width | 500mm |
| Thickness | 0.55mm or customized |
| Hole Diameter | 2mm or customize |
| Hole Layout | 60 degrees |
| Open area | 47% |