Xiongqian Perforated Titanium Sheet
The perforated sheet made of titanium is heavier than aluminum materials and lighter than steel materials. Titanium has the ability to establish a durable oxide protective layer. These characteristics make the sheets ideal for structural uses.
Xiongqian is a leading perforated titanium sheet supplier in China. We supply it in a variety of hole shapes and thicknesses based on different project requirements. With our state-of-the-art machinery, Xiongqian can guarantee to meet your specifications. Our team can also develop the punch design tooling ideal for decorative and architectural metal purposes.
Message us now!
Round Hole
Thickness: 0.2-20mm
Hole Arrangement: 90°, 45°, 60° staggered
Size (mm): 1200×2400, 1000×2000, cut to size
Square Hole
Hole: 1/8 to 3/8 inches Dia.
Features: durable, long lifespan, solid structure, corrosion-resistant, low maintenance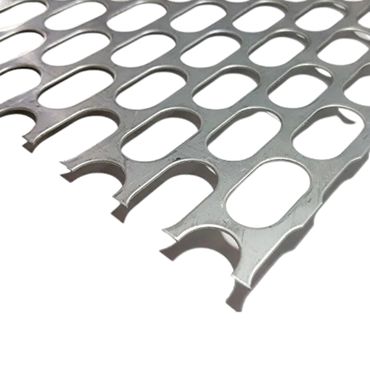 Slotted
Thickness: 20mm maximum
Hole Pattern: APLL, APLC, PPLL, PPLC
Sizes: 1000mm*2000mm, 1500mm*3000mm, customize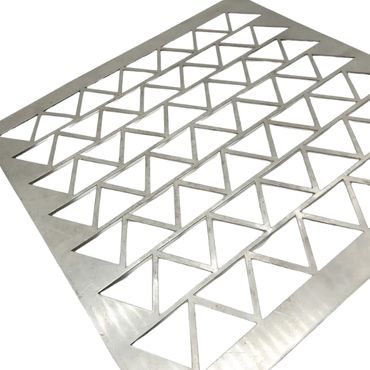 Triangular Hole
Uses: noise barriers, building façade, decoration
Surface Treatment: Powder-Coated, Galvanized, Polished, Mill
Diamond Hole
Feature: Practical & Durable
Uses: Chemical Machinery, Shipbuilding, etc.
Thickness: 0.5mm, customize
Hexagonal Hole
Punching Type: CNC & Conventional
Thickness: 10-100mm, customize
Fine Hole Diameter: 0.4mm to 2mm
Why Choose XIONGQIAN
Xiongqian supplies a wide range of perforated titanium sheets at a very competitive price.
We are equipped with cutting-edge production machinery for welding, forming, punching, cutting, and finishing.
Our engineering team carefully chooses the highest quality materials to ensure high-quality sheets. It involves selecting the proper grade and thickness.
Our perforated titanium sheets are manufactured in accordance with ISO management system.
Suitable Application
Chemical Processing
Desalination
Power Generation Tools
Pump and Valve Parts
Prosthetic Devices
Marine Hardware
Decoration
Screens
Ceiling
Curtain Wall
Ventilation, etc.
Available Titanium Grade for Perforated Sheet
Titanium Alpha Alloy
It contains tin, aluminum, and other elements. This type of titanium can't be strengthened through heat treatment but can be weldable. It is more creep-resistant than beta alloys.
Titanium Beta Alloy
Beta alloys are among the smallest category of titanium. They have excellent hardenability and cold formability. Compared to other titanium alloys, the beta alloy is heavier, having a 4840 kg/m 3 to 5060 kg/m 3 density range, and 1345MPA yield strength. This alloy can also be weldable.
Titanium Alpha-Beta Alloy
Unlike alpha alloy, the alpha-beta alloy can be strengthened through aging and heat treatment. This means that it can go through fabricating while it is still malleable. The perforated sheet made of this alloy is ideally suited for aircraft parts, marine hardware, chemical processing tools, and prosthetic devices.
Perforated Titanium Sheet Production
Perforated titanium sheets are also named punched metal. They are the most flexible and famous metal in mesh production. We manufactured them from the coils or sheets of metals, then we punched them uniformly using CNC technology.
Different patterns of titanium perforated sheets can be available using various molds. We can adjust its thickness based on your specifications. Xiongqian can also form or shear perforated titanium sheets to your desired shape and any requirements.
Specifications
| | |
| --- | --- |
| Thickness | Ranging from 0.3mm to 10.0mm |
| Available Surface Treatment | Painting, Powder Coating, Standard |
| Width | Minimum 1600mm |
| Length | Customized sheets or coil |
| Size Availability | 2000mm x 1000mm, 2440mm x 1220mm, 3000mm x 1500mm, 2000mm x 2000mm, customize |
| Hardness | Spring Hard, Quarter Hard, Half Hard, Hard, Soft |
Chemical Composition
| | |
| --- | --- |
| Ti | Min. 99.2 |
| C | Max. 0.1 |
| Fe | Max. 0.3 |
| H | Max. 0.015 |
| N | Max. 0.03 |
| O | Max. 0.25 |
Mechanical Properties
| | |
| --- | --- |
| Density (g/cm3) | 4.5 |
| Melting Point (°C) | 1665 |
| Tensile Strength | 49900 PSI, 344MPA |
| 0.2% Offset Yield Strength | 39900 PSI, 275MPA |
| Elongation (%) | 20 |
Equivalent Grade
Standard: Titanium Gr.2
WERKSTOFF NR: 7035
UNS: R50400
Key Benefits
Excellent performance at 1200°C temperatures.
High nickel content for excellent corrosion resistance
High-strength and durable
Resist high temperature
Can withstand spalling and oxidation at more than 1260°C temperature
Bright Finish
Low weight