Your Reliable
Perforated Sheet Manufacturer
Supplying all kinds of perforated sheets to all industries for more than 12 years.
Your Premier Perforated Sheet Manufacture In China
Providing Excellent Services for Your Requirements
As an experienced manufacturer, XIONGQIAN has full capabilities in providing one-stop perforated metal solutions. Among our perforated metal products include perforated composite panels, perforated checkered plates, perforated tread plates, and more.
We provide a diverse range of services from designing, development, engineering, mass production, to shipment and logistics. With our over ten years of experience in the industry, XIONGQIAN has been known as the leading perforated sheet supplier in China.
XIONGQIAN works with customers all around the world including in Asia, America, Europe, and more. We have well-trained staff and professional team to handle your best. Rest assured that we provide 100% customer satisfaction.

12 Years Manufacturing Experience
You can trust our over 12 years of expertise in perforated sheet production. We guarantee to meet all your requirements and demands.
Fully Automatic Production Line
We have complete perforated metal production line such as 18 sets of perforating presses, turret presses, press break, laser cutting, welding, and more.
One Stop Solution
Rest assured that XIONGQIAN can provide one-stop solution services according to your needs. We are expert from designing to fabrication.

Full Certification
As a professional supplier, we manufacture perforated metal sheets according to international standards including CE, ISO, RoHS, and more.
Product
Custom Perforated Sheet For Your Bussiness
Patterns
Material
Thickness
Applications
Expert OEM/ODM Perforated Parel Factory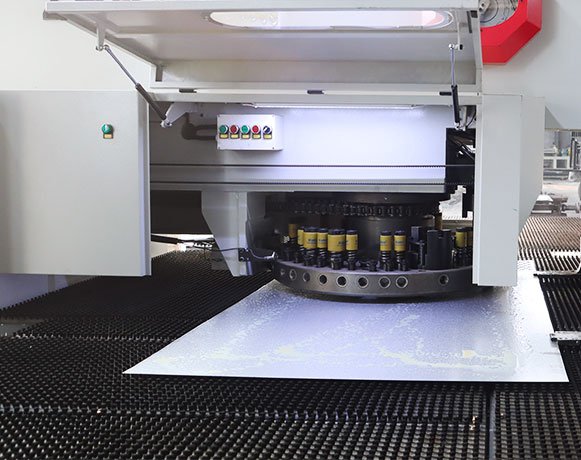 Equipment
Manufacturing Equipment
XIONGQIAN is well-equipped with advanced complete equipment for different perforated metal sheet production process including shaping, punching, shearing, and more. Through our state-of-the-art machinery, XIOANGQIAN can produce perforated sheets with a wide range of material gauges. Among our equipment are perforating presses, turret presses, press break, welding, drill presses, shears, stamping presses, CNC mills, and more. Our wide range of die combination also allows us to meet the diverse perforating needs. All our modern manufacturing technology enable us to provide perforated sheets with exact tolerance and specifications according to your needs.
Process
Manufacturing Process
At XIONGQIAN, we have various processing methods for producing perforated metal sheets.
We used production methods that utilizes large cylinder called rotary pinned perforation roller. This roller has pointed sharp needles to punch holes into the metal sheet.
Another method we used are die and punch perforation. This method enables us to quickly perforate massive metal sheet. During this process, the needles in the sheet are pressed to punch holes.
XIONGQIAN also uses the most advanced perforation method called laser perforation. It allows us to manufacture precise and high consistency perforated sheets.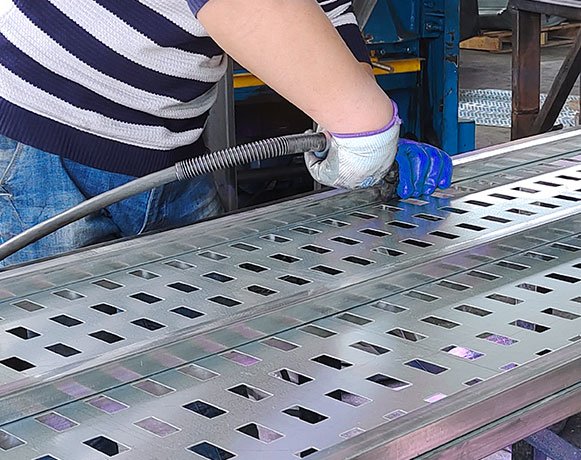 custom
Custom Desinged Perforated Sheet For Your Project
Can't find the right perforated metals that suits your projects, applications, and business? You don't have to worry! We have professional engineers and designers to customize perforated metal sheets according to your requirements.

Custom Material Selection
We can manufacture perforated sheets according to your material selection. You can choose from materials including coppers, brass, aluminum, stainless steel, galvanized steel, carbon steel, mild steel, and more. If you have specific materials in mind, don't hesitate to contact us!

Custom Sizes
XIONGQIAN can provide you perforated sheets with sizes including 2mm, 3mm, 5mm, 6mm, 8mm, and 10mm. However, if you need specific thickness and size for your applications or projects, we can customize it for you. At the same time, custom hole sizes are also available upon your request.
Custom Color and Patterns
Our perforated metal sheet comes with different hole patterns including round, hexagonal, square, slotted, and capsule. It is also available in black, white, and bronze color. If you need specific hole pattern and color for your projects, please send us your details and our professional engineers will work closely with you.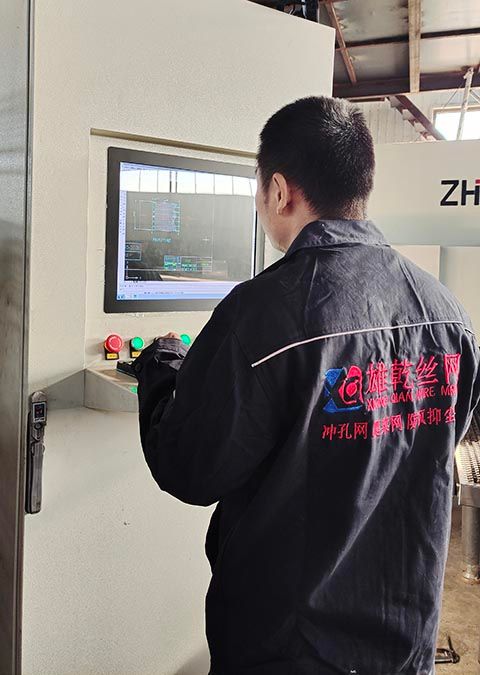 Don't Take Our Words for it
Listen to What Our Client Say About Our Perforated Sheet
XIONGQIAN has been my perforated sheet supplier for my HVAC system fabrication. I am so happy that all the sheets they provide are high-quality. They let me choose from a wide range of hole sizes and hole patterns. Plus, their staffs are very accommodating and approachable.

I find it hard to choose a trusted supplier of perforated sheets for my projects. As an architectural designer, I need to make sure that we use the best quality materials. Fortunately, I have found XIONGQIAN. All their perforated sheets are high-quality. The details are very intricate. Their services are also superb.

Thank you, XIONGQIAN for providing me with consistent quality perforated sheets throughout the three years of cooperating with you. All the details and features I sent for customization were exactly as followed. I highly recommend XIONGQIAN as a trusted supplier.
FAQ
Frequently Asked Questions
We have listed all the frequently asked questions to help you find all the details and information you need about our capabilities or metal perforation. If your question is not listed, kindly contact our support team directly.
What Surface Treatments Do You Offer for Perforated Sheets?
We provide a wide range of surface treatments including anodizing, clear coat, electrogalvanizing, hot-dip galvanization, painting, powder coating, silk screen, and more. Contact us for more surface treatments available.
Can You Provide My Perforated Sheet Orders with Custom Packaging?
Yes. We can customize packaging according to your details and requirements upon request.
What is Your Delivery Time?
It depends on your orders. In-stock orders will be shipped after receiving your half of payment. For custom orders, delivery time will depend on quantity, special requirements, and more. Typically, we deliver your orders within 5-6 weeks.
How Long Do I Need to Wait to Get a Quotation?
We can provide quotation as quick as 24 hours. However, it will also vary according to your request whether simple or complex details.
Do You Provide Free Samples?
Yes. We can provide free samples so you can check the quality before we proceed to the mass production. However, freight cost should be shouldered by the buyer.
Latest Article
From The Blog
This guide will help you find the right perforated sheet size for your projects.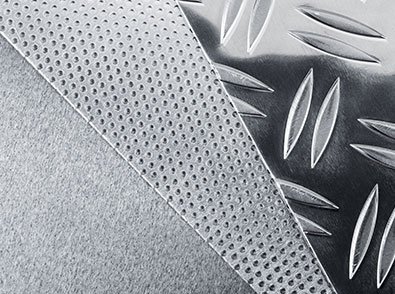 This article will discuss all types of perforated sheet patterns for better understanding.
Learn more about different kinds of perforated sheet, its applications, and functions.
Partners
Companies We Worked For