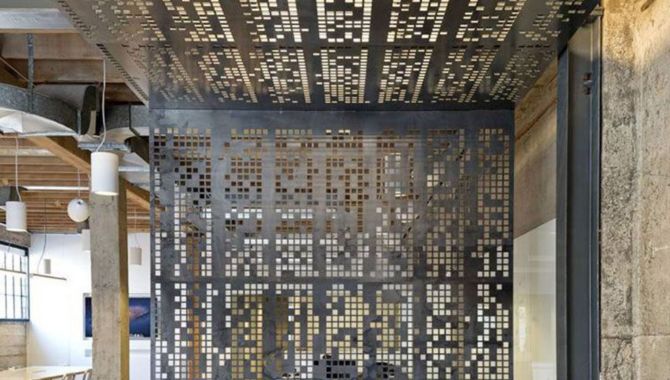 At XIONGQIAN metal production, we can offer architectural perforated sheets that bring a unique style and fashion to your projects. Our responsive team includes a consultant for the architectural perforated sheet, estimators, project managers, sales representatives, and together with our advanced fabricating machine and equipment.
With XIONGQIAN, you can get a wide range patterns of perforated metal sheets for architectural purposes. Our perforated metal solutions would fit different architectural projects such as:
Acoustic panels
Sunshades
Ceiling panels
HVAC
Decorative signages
Sunscreen
Fencing
A Multi-function Perforated Solution
XIONGQIAN can assist you with the ideal perforated sheet solutions for different functions such as:
Wind Dispersion
The various types of the perforated metal sheet can be used for railings and building facades. It enhances airflow to improve the ventilation system. Different hole sizes and hole patterns are used for airflow diversion.
Light Sculpting
In some situations, a perforated sheet is also used to reduce the sun's glare and heat while illuminating the specific area through the sun's natural light. For this light sculpting purpose, an architect is responsible to control the diffused sunlight amount by making different adjustments to the hole size, location, and spacing. A variety of perforation designs is applied for light sculpting projects.
Heat Control System
Perforated metal is considered an ideal solution to reduce the proportion of heat that undertake to our surroundings. As the perforated sheet can minimize the heat from our surroundings, no need to use a ventilator or cooling appliances which reduces energy consumption.
Sound Attenuation
In terms of sound control or sound balancing, a perforated metal sheet can also be a good option. Different colors can choose to match the environment. Using a small hole with a wide spacing would lessen the noise level that passes through the sheet.
View Composition
The perforated metal sheet plays a wide viewing function as it can be used in extensive forms. It can be a facade, window screen, railing panel, privacy screen, fencing, and others
Beautification
Decorative types of perforated sheets offer a variety of design/pattern options. You can improve your interior design using perforated graphics, images, and screenings. An architect can choose the ideal design to beautify the transition and division of your building.
Architectural Decorative Perforation Pattern
XIONGQIAN can offer a common pattern of perforated metal. We also accept any custom decorative pattern for architectural purposes. Here are some of the lists.
Lattice
School Slot
Shell
Brick
Egyptian
Half Shell
Mosaic
Grecian
Honeycomb
Bullet
Circle Link
Cross Link
Clover Leaf
Square on Diamond
Emerald
Parquet
Straight Hole
Majestic
Petals
Staggered Hole
Classic
Floral
Gothic
Tear Drop
Cathedral
Windsor
Imperial
Ovation
Floral
Orient
Others
Architectural Perforated Metal Features
*Durable
*Decorative
*Lightweight
*Economical
*Versatile
*Customizable