XIONGQIAN Perforated Stainless Steel Sheet
The perforated sheet made of stainless steel present excellent corrosion resistance. It is the top property that the panel show in most settings. Whether utilized for decorative or structural application, it offers solid performance. In addition, you can find ss perforated sheets in a machine part, separators, screens, and other fabrication projects. Filtration and ventilation are among their main functions.
XIONGQIAN fabricates a wide range of perforated sheets in stainless steel. The panels are stamped, punched, and cut to create exact hole sizes or patterns. Need perforated sheets in stainless steel for a particular application? Connect with us today!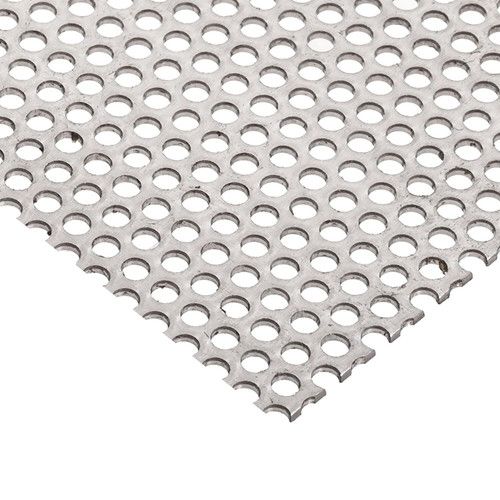 12in x 48in
Perforated ss sheet measuring 12inch x 48inch has smooth edges. It's lightweight thanks to its open design, which also allows for good airflow.
24in x 48in
Our 24″ x 48″ perforated sheet in stainless steel is reliable. Popular used in food processing and chemical equipment. Abrasion resistant.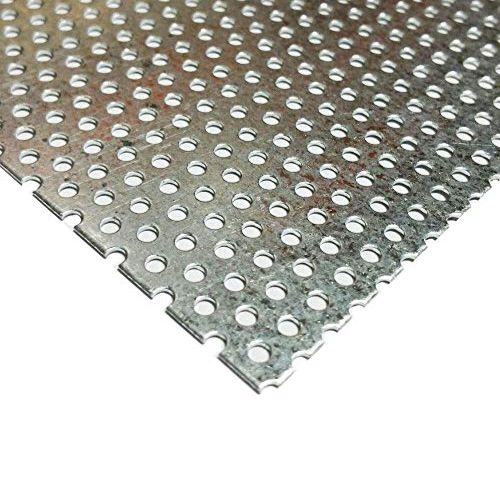 48in x 48in
Feature long-lasting durability. Produces smooth surface and increases strength. Ideal for machining projects such as sheds, furniture, etc.
48in x 96in
Good performance in corrosion and chemical settings. Beneficial for many HVAC applications. Hard wearing and low maintenance.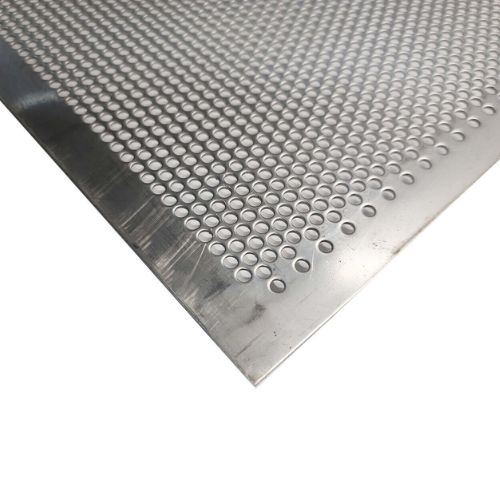 39in x 19in
Specifically manufactured to make voids of beautiful patterns. Frequently used in both exterior and interior design. Simple to install.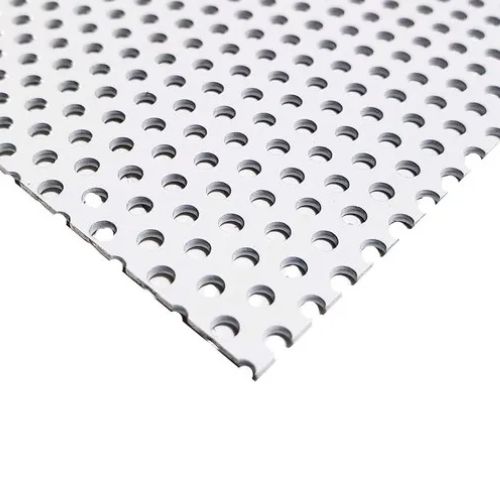 19in x 19in
Made of sturdy stainless steel and rust-resistant 304 stainless steel. Can be used in grill smoke exhaust, burn barrel screens, cabinets, etc.
Why Choose XIONGQIAN Perforated Stainless Steel Mesh
XIONGQIAN perforated sheets made of 304/316 stainless steel are durable. It never rusts and offers a high degree of abrasion resistance. As for dimensions and specifications, our panels come in a range of sizes (width, length, and thickness).
Additionally, the hole diameter can range from 0.5 mm to 50 mm. They can be cut using a sheet metal cutter to create attractive perforated stainless steel sheets. What's more? The panel can be welded and formed to desired design with the proper equipment.
Moreover, we can fabricate stainless steel perforated sheets as per request. Want a particular hole configuration? We can custom-punch specifically for you.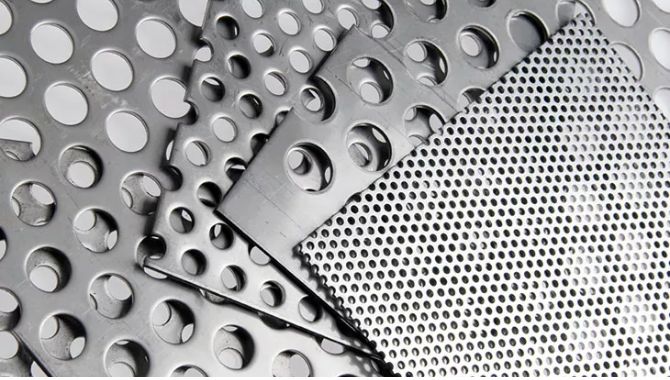 Perforated Sheet Made of Stainless Steel Advantage
The following are specific performance characteristics.
Lightweight
Reusable
High ductility
Longer operation time
Simple to maintain
Withstand high temperatures
Glossy and sleek look
Good forming feature and weldable
Scratch-free, and defends against deterioration.
Stainless Steel Grades Available
XIONGQIAN create perforated sheet utilizing stainless steel. Our professionals can handle an array of stainless steel varieties, including:
304/304L
316/316L
410
430
904L
Other stainless steel types include 305, 308, 309, 310, 314, 317, 321, 330, and 347.
We can source the stainless steel material perfect for your application. It can be Austenitic, Ferritic, Duplex, and Martensitic.
Different Types of Holes
We can create panels in various shapes and patterns with precise tolerances. It is possible in leveraging advanced CNC punches, presses, and rotary-pinned perforation rollers.
Below are some variety of holes we can make:
Round – It is the most popular type; versatile. It has the broadest number of diameters, materials, gauges, and panel size possibilities.
Square – Ideal for project calls in a larger open area. It's incredibly versatile and light. Available in staggered row patterns and straight rows.
Slotted – It offers more ventilation and material passage.
Hexagonal – Has the highest open area. Applicable to architectural and high airflow applications.
Decorative/ Ornamental – Best for many architectural applications that demand visual appeal. It can be used to create various original designs.
Designer/Architectural – Incredibly lightweight and adaptable. A few applications include sunscreens, outside cladding, and ceiling panels.
XIONGQIAN offer perforated sheet in stainless steel with an extensive line of perforated slot sizes, thicknesses, stainless steel grade, and pattern layout.
Available Finishing Options for Your Panel
We offer different processing techniques with regard to surface treatment. Each has its own benefits to reach stunning and eye-catching effects.
Powder Coating
Sandblasted
2B Mill
Anodized
Brushed
Satin
Common Applications 
Our perforated sheet made of stainless steel gained recognition in the market for its qualities. Day by day, its application continues to grow. Here are a few of its uses:
Screens
Guards
Displays
Fixtures
Shelving
Signage
Building Facades
Safety Barriers
Electronic Enclosures
Industry We Work With
XIONGQIAN can custom fabricate perforated sheets to meet every industry demand.
Here is the number of sectors that benefited from our panel in their respective application.
Architecture
Construction
Automotive
Agriculture
Material Development
Food and Beverage
Petrochemicals
Meet the Standard & Certification
Quality is one of our core values. It always comes as first in our line. Therefore, we make sure all our panels comply with national and international industry norms, as follows:
ASTM – American Society for Testing and Materials
AISI – American Iron and Steel Institute
GB – Guobiao standards
JIS – Japanese Industrial Standards
DIN – Deutsches Institut für Normung
BS-EN-ISO – British Standard
SGS – Société Générale de Surveillance
RoHS – Restriction of Hazardous Substances in Electrical and Electronic Equipment
Custom Support for your Perforated Sheet in Stainless Steel
Please send us your print, drawings, and specifications
Our in-house design and development team will work with your layout to turn it into a prototype
Our fabrication team can fabricate your sheets as per your desire
Send you a sample for you to check and approve
Upon approval, large-scale production is executed in our room.
Quality checking of every panel
Packing and Shipping to your door
FAQ
What are stainless steel sheets with perforations?
It is a flat sheet with a pattern of stamped or punched holes.
It has slots or openings in various shapes, sizes, and locations.
As result, endless patterns and designs are made.
How does stainless steel perforated sheet works?
It permits liquid, light, air, and sound to pass through.
How is perforated stainless steel mesh made?
First, we choose the stainless steel grade in manufacturing.
Second, the needed ss grade sheets are carefully positioned inside the perforating machine.
Third, our software controls the size, spacing, and location of holes to be punched on sheets.
Fourth, the complete sheet is put into a turret punch in order to create premium perforated ss panels.
Fifth, the device can then punch the holes in accordance with the specifications. Proper equipment or tools are utilized in this section.
How to order perforated stainless steel sheets?
When you order, you can specify the material type, thicknesses, hole size, and shapes.
Plus, please specify the panel spacing and configuration, as well as the sheet size and quantity.