XIONGQIAN Perforated Plastic Sheet
The perforated sheets made from plastic material are robust and long-lasting. They are more corrosion-resistant and lighter than perforated sheets made of steel. Perforated plastic sheets are well-known for their fatigue-resistant characteristics.
XIONGQIAN stocks a wide range of plastic perforated sheets in different materials, hole sizes, and gauges. Our sheet is manufactured with corroding and chemical-resistant characteristics for use in extreme environments.
Custom plastic perforated sheet is available tailored to your specifications. XIONGQIAN can provide you with this sheet in different perforations, free surfaces, dimensions, and shapes.
Contact us now!
Slot Straight Center
Our perforated plastic sheet has a slot straight center pattern. It can provide an attractive appearance.
Round Perforation
Xiongqian plastic sheet with round perforation can work well in sieving and filtrating liquids and solids.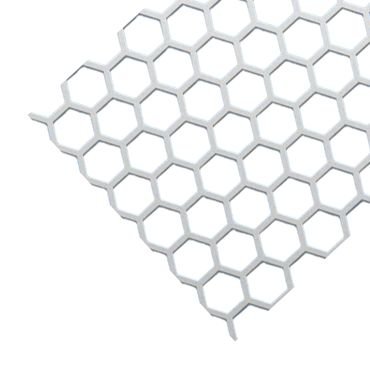 Hexagonal Hole
Xiongqian hexagonal perforated plastic sheet is a flexible film and is available in rolls to transport easily.
Staggered Slot
It is designed with a square or round end. Our plastic sheet with staggered slot perforation is suitable for decorative application.
Round End Slot
The round-end slot comes with different hole arrangements such as straight, side staggered, and ends staggered.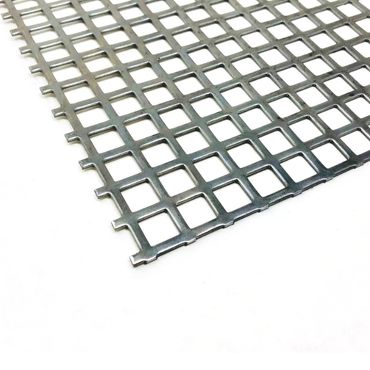 Square Perforation
The plastic sheet with square perforation is suitable for open area that requires high ventilation.
Why Choose Xiongqian to Custom Your Plastic Perforated Sheet
Xiongqian uses a high-speed press with a 60-inch wide and 250-ton capacity. These capabilities allow us to produce perforated plastic sheets efficiently.
We can quickly change other presses to customize your perforated sheet. Our computerized perforating presses can also provide excellent design freedom.
If you have different formats of a plastic perforated sheet for your project spec, Xiongqian provides you with CAD drawings.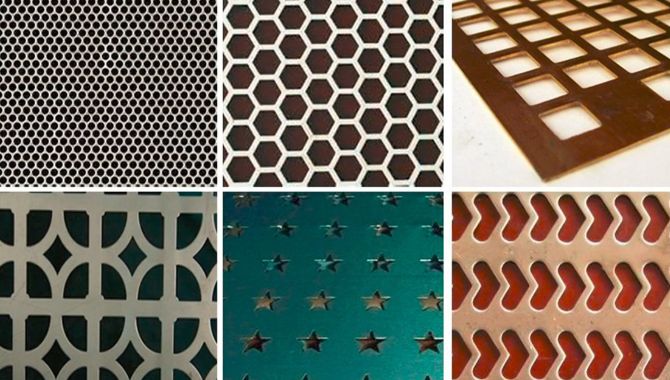 Various Forms of Plastic Perforated Sheet
Square
Up to 4 meters length, longer rolls and lengths are available upon request
2500mm Width or customize
2mm to 8mm thickness
Round
Up to 2500mm diameters
2mm to 8mm thickness
Color
Standard: Natural & Gray
Other colors are available as per request
Perforated Plastic Sheet Surface
Xiongqian perforated plastic sheet is available on various surfaces. Depending on your application, you can request us a grained surface or smooth surface on both sides or one-sided. The scratch resistance of this sheet can be adjustable to avoid sheet adherence to one another.
Suitable Plastic Sheet Material for Perforation
Xiongqian provides a variety of thermoplastics for your plastic perforated sheet production. From high-speed plastic to standard plastic for resisting extreme operating temperatures. However, the popular plastic materials for perforated sheets are the following:
Polypropylene
It has good chemical resistance, making it well-suited for food contact. They possessed the following:
extreme surface hardness
good electrical insulation
minimum water absorption
These materials can also resist fatigue, ideal in prosthetic and orthotic applications.
PVC
The perforated sheet PVC has temperature ranging up to 60°C temperature. It can provide extreme impact strength. This sheet can perform well in welding, bonding, machining, and fabrication. PVC can resist different mechanical and harsh industrial environments. PVC can be easily routed, tapped, drilled, machined, and cut with traditional equipment.
Being a leading perforated plastic sheet manufacturer in China, we are glad to give you advice when choosing the exact materials. We are also willing to send you samples upon request.
Advantages
Low Density
Depending on the plastic materials, our perforated plastic sheet has 0,92 g/cm³ density. Thus, it is lighter compared to steel materials.
Long Lifespan
Xiongqian plastic perforated sheet can guarantee no rot, delamination, rotting, and moisture absorption.
Extreme Temperature-Resistant
Our plastic perforated sheet has an abiding working temperature of a maximum of 250 °C, depending on the materials.
High Corrosion-Resistance
Xiongqian perforated plastic sheet has excellent resistance to UV, weather, and aggressive chemicals.
Maximum Mechanical Stability
Our sheet provides extreme wear-resistant. It also has an excellent stiffness and toughness ratio.
Sterilizability
Our perforated sheet made of different thermoplastic materials is ideally suited for sterilization methods.
How We Manufacture Perforated Plastic Sheet
We manufacture these sheets by performing three common techniques: Laser, Rotary Pinned, and Punch Press. These three techniques provide each benefit in producing various forms, shapes, and configurations.
Frequently Asked Questions
What is Plastic Perforated Sheet?
It is a type of plastic sheet that involved punching holes with a die. Available in numerous patterns and gauges.
Do You Provide Plastic Perforated Sheets on Roll?
Yes. All our plastic sheet perforated on a roll comes in a thickness of 35-gauge.
Does Perforated Plastic Sheet Durable?
There are numerous types of thermoplastics used to create perforated plastic sheets. However, polycarbonate and acrylic are the strongest transparent plastic compared to other transparent plastic sheets. They have excellent impact resistance and thermoformability.
What is the Size of the Perforation for the Plastic Sheet?
In perforation, we use tapering tubes of commonly less than 2 cm (0.8-in) diameters and 2.5cm to 74cm (1-in-30-in) depth.