XIONGQIAN Metal Windbreak
Metal windbreak knew as anti-wind and anti-dust panels. They are a durable outdoor accessory that provides protection from wind and dust. The windbreak features a sturdy metal frame, adjustable panels, and a weather-resistant finish. It is lightweight and easy to install. Moreover, windbreak's adjustable panels make it easy to customize to fit your needs. With its sleek design and quality construction, the metal windbreak will add an extra layer of protection to any outdoor living space.
XIONGQIAN works with several strong metal materials such as aluminum, stainless steel, copper, and more. Each material offers excellent features and advantages in various windbreak applications.
If you have specific metal windbreak requirements, you can rely on us. We custom metal windbreak's color, size, length, width, surface coatings, and packaging depending on your needs. For more information, please contact us immediately!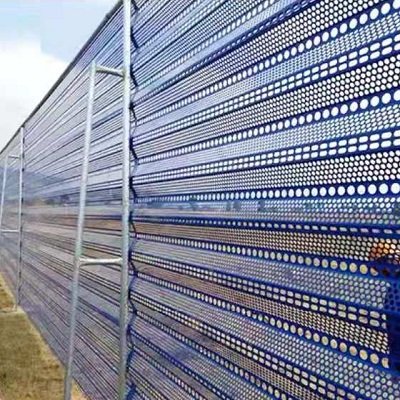 Perforated Metal Windbreak
Perforated metal windbreaks are manufactured from high-grade aluminum or galvanized steel. It features a range of perforations to allow air to pass through while blocking debris.
Corrugated Metal Windbreak
Corrugated metal windbreaks are large panels used to help reduce wind speed. It creates a more comfortable environment in outdoor spaces.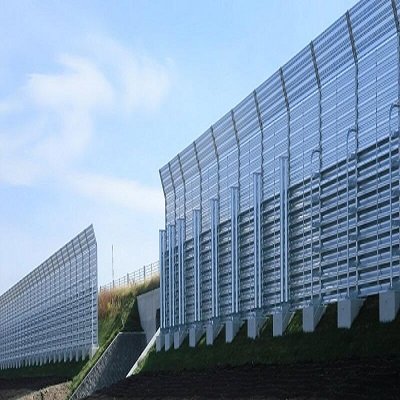 Louvered Metal Windbreak
Metal louvers windbreak provide excellent visibility while still deflecting wind and rain. It is ideal for playgrounds, patios, decks, balconies, and other outdoor areas.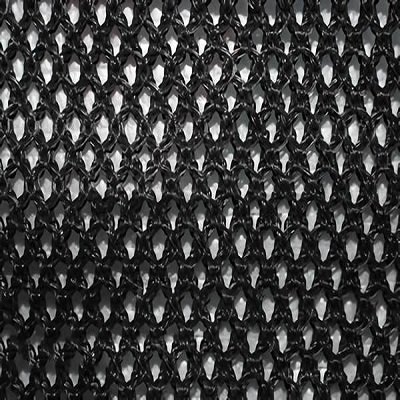 Mesh Metal Windbreak
Mesh windbreaks are a type of wind protection used to reduce wind speeds, protect crops, livestock, and reduce soil erosion.
Panelized Metal Windbreak
Made from corrosion-resistant steel panels designed to withstand harsh conditions and provide a long-term solution. Easy to install and require minimal maintenance product.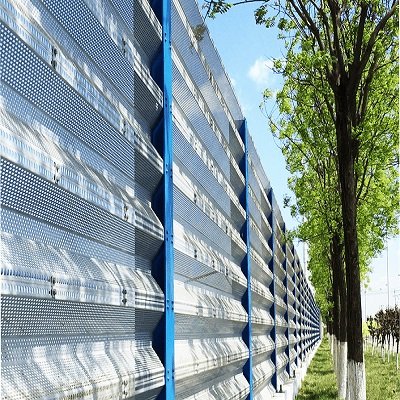 Solid Metal Windbreaks
Solid metal windbreak is made from heavy-gauge aluminum. It comes in a variety of sizes, colors, and shapes to fit any space. These can be used both indoors and outdoors.
Why Choose XIONGQIAN
XIONGQIAN is an experienced manufacturer, with rich experience in metal windbreaks production.
We have a dedicated team of professionals who provide quick service and technical support.
Our company offers a wide range of products, from standard windbreaks to customized designs.
You can obtain excellent quality products at competitive prices.
XIONGQIAN has a wide network of suppliers and distributors throughout China, ensuring quick delivery and reliable service.
XIONGQIAN Metal Windbreaks Fabrication
Design – The first step in the process is designing the windbreak. Our design team will create a detailed plan for the product and make sure it meets the needs of the customer.
Material Selection – The next step is to choose the right material for the windbreak. The metal material needs to be strong and durable and able to withstand the elements.
Fabrication – After the design and material selection is complete, the windbreak can be fabricated. This process involves cutting, forming, and welding the material into the desired shape and size.
Finishing – The windbreak then needs to be finished with paint or powder coating. This will protect the product from corrosion and wear and tear.
Testing – The final step is testing the windbreak. This includes testing the strength and durability of the product and making sure it meets the customer's requirements.
Suitable Metal Windbreak Materials
Aluminum: Aluminum is lightweight, durable, and corrosion-resistant, making it a great material for windbreaks. It is also easy to install and maintain, making it a popular choice for windbreaks.
Steel: Steel is available in a variety of different thicknesses and sizes, allowing you to choose the right size for your needs.
Galvanized Steel: Galvanized steel is a long-lasting material that can withstand harsh weather conditions. It is also corrosion-resistant, making it an ideal material for windbreaks.
Stainless Steel: Stainless steel is a popular choice for windbreaks due to its strength and corrosion resistance.
Extensive Surface Treatments Available
XIONGQIAN offers different types of metal surface treatments for improved corrosion resistance and appearance.
Galvanized Steel Coating
Powder Coating
Anodizing
Zinc Rich Primer Coating
Fluoropolymer Coating
Sand Blasting
Fluoropolymer Paint
Enamels
Polyurethane Coatings
Epoxy Coatings
Metal Windbreak Applications
Reduce wind erosion and protect crops, gardens, and other areas from wind damage.
Installed around livestock enclosures to reduce wind exposure and provide more comfortable living conditions for animals.
Used to direct wind away from buildings, roads, and other sensitive areas, providing a buffer from wind-blown dust, debris, and other materials.
Protect outdoor seating areas from wind, allowing people to enjoy a more comfortable outdoor experience.
Reduce wind noise, providing a more peaceful and relaxing outdoor environment.
Used to create shady areas and provide shelter from the sun, making outdoor areas more enjoyable.
Improve the efficiency of cooling systems, helping buildings and vehicles to stay cooler in hot weather.
Metal Windbreak Advantages
Durability
Metal windbreaks are incredibly durable and can withstand extreme weather conditions. They are also resistant to damage from ultraviolet rays, meaning they will last for many years.
Low Maintenance
Metal windbreaks require little maintenance and do not need to be painted or stained, unlike wood or other materials.
Cost
Our range of metal windbreaks is often cheaper than other materials and can be a cost-effective solution for wind protection.
Versatility
Windbreaks can be customized to fit any size or shape, making them a great choice for any outdoor space.
Environmentally Friendly
Metal windbreaks are made from recycled materials, which makes them an environmentally friendly option.
FAQ
What are metal windbreaks available colors?
Metal windbreaks are typically available in a range of neutral colors, including black, gray, and silver. We may also offer other colors, such as brown or white, depending on your requests.
How strong is a metal windbreak?
Metal windbreaks are designed to be very strong and durable, but their strength can vary depending on the size and the type of metal used.
How much is a metal windbreak?
The cost of a metal windbreak varies widely depending on the size, shape, and type of metal used. Generally, you can expect to pay anywhere from $200 to $2,500 for a metal windbreak.
How do you ensure quality metal windbreaks?
Raw Material Inspection: Quality control begins with the inspection of raw materials used in the production of metal windbreaks. We inspect the material quality, size, and appearance of the raw materials against the standards before they are used in the production process.
Quality Control During Production: During the production process, our team conducts quality checks at various stages to ensure that all components of the windbreaks are assembled correctly and meet the required standards of quality.
Final Inspection: The finished product should undergo a thorough inspection before it is shipped out. This inspection includes measurements of the windbreak's dimensions as well as a visual inspection to ensure that all components are properly attached and functioning correctly.