2mm Perforated Sheet
The 2mm thick perforated sheets are made by punching or stamping a flat metal sheet. Advanced equipment is used for perforating them such as lasers, punches, and more. Their perforations can be designed in different shapes, orientations, and spacings.
XIONGQIAN is an ISO-certified manufacturer with SGS, RoHS, and other certifications. We offer 2mm thick perforated sheets in various sizes, designs, and other configurations. To suit your special needs, we can customize them to your specific requirements such as hole patterns, sizes, shapes, etc.
For your inquiries, feel free to contact us!
Wide Range of Materials
Galvanized Steel
Galvanized steel perforated sheets have excellent strength and rust resistance. They can be used for vents, privacy screens, etc.
Aluminum
The 2mm aluminum perforated sheets are useful in decorative applications, sign panels, and machinery guards. They are lightweight and have an aesthetic look.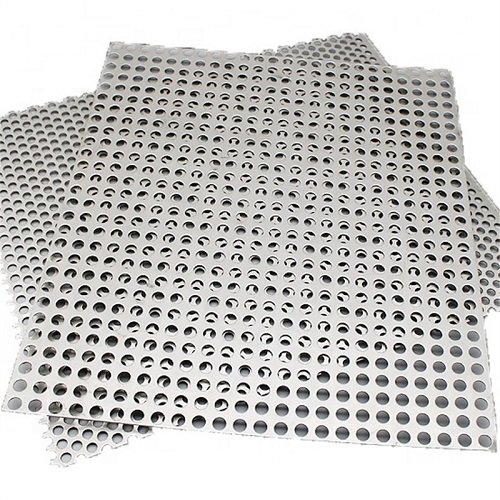 Stainless Steel
2mm stainless steel perforated sheets are used for ventilation, housing, filtering, etc. They are hardwearing and corrosion-resistant.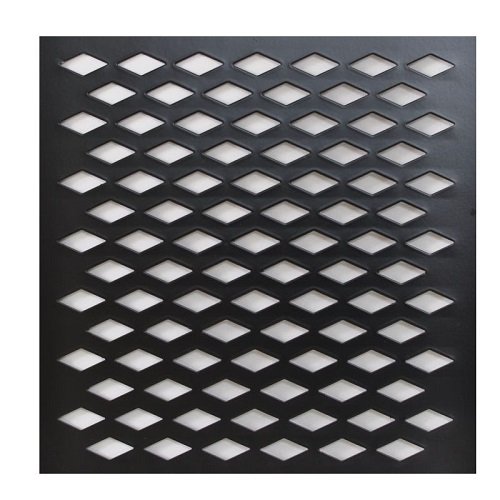 Mild Steel
The 2mm mild steel perforated sheets can be powder-coated to enhance their durability, appearance, and corrosion resistance.
Copper
2mm copper perforated sheets are used for sieving, grilles, decoration, and more. They feature a warm color and superior appearance.
Titanium
The 2mm titanium perforated sheets are sturdy, lightweight, and corrosion-resistant. They are used for medical equipment, pump parts, etc.
Round Holes

Perforated metal sheets can be punched with oblong round or circular round perforations.

Hexagonal Holes

Perforated metal sheets with hexagonal patterns are commonly used for decoration, filtration, ventilation, etc.

Square Holes

The holes of square perforated metal sheets can be designed in diagonal, staggered, or straight hole arrangements.

Slotted Holes

Slotted perforated sheets have elongated perforations. The slotted holes can be designed with square or round ends.

Decorative Holes

Perforated sheets can be designed with diamond patterns, flower-shaped patterns, and other hole shapes based on your request.
Why Choose Us
XIONGQIAN supplies high-quality 2mm thick perforated sheets at reasonable prices around the world. Our sheets are manufactured under a comprehensive quality control system or ISO management. They go through an extensive testing process in accordance with strict industry standards. Moreover, they surpassed international quality standards. Therefore, you can rely on the quality of our 2mm thick perforated sheets.
Also, we provide on-time delivery, excellent after-sales support, and customer services to ensure we satisfy you.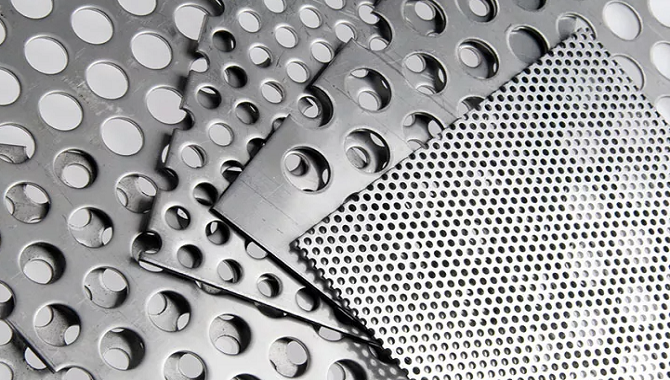 Variety of Applications
2mm thick perforated sheets are used for controlling the passage of:
sound and heat waves
electromagnetic waves
light
liquid
air
They are used as filters, protection, decorative elements, etc. Their typical applications include:
radiator and speaker covers
exhaust components
AC unit
automotive grills and parts
architectural applications such as fixtures, facades, etc.
computer cabinets and other cabinets
daily utensils
medical equipment
pans and trays
racks
shelves
Surface Treatments We Offer
Surface finishes can be applied to the 2mm thick perforated sheets using many processes, including:
PVC coating
Polishing
Powder coating
Anodizing
Painting
Fluorocarbon spraying
Electric galvanization
Oxidation treatment
Hot-dipped galvanization
Other surface finishes can be applied depending on your request.
Features of 2mm Thick Perforated Sheet
The 2mm thick perforated sheets have a lot of features, including:
Easy to form & cut
Attractive appearance
Lightweight
Excellent abrasion resistance
Durable
High size accuracy
Superior corrosion resistance
Uniform sound abatement
High impact resistance
Temperature-resistant
Color Options
Our 2mm thick perforated sheets come in a wide range of colors such as:
Silver
Black
Gold
Grey
Copper
Rose Gold
Red Wine
Green
Bronze
Blue
Custom color