Perforated Metals for HVAC Systems
Households and commercial buildings are in demand of large HVAC systems. At XIONGQIAN, we can provide a wide range of perforated metals for your HVAC system production. Thus, we can help your developed HVAC system to work efficiently with high performance and smoothness.
Perforated metals are resistant to high moisture and temperature levels.
In addition, we guarantee to provide perforated metals that will help eliminate debris and provide the longevity and high strength that your HVAC system needs.
How Perforated Metals Function in HVAC?
You can use perforated metals to enhance the overall function and appearance of HVAC system.
Perforated metals are widely used for HVAC applications for air diffusion and duct system. It performs the following functions:
Even air distribution
Filtration holder with excellent surface appearance
Silencer
Functions as Diffusers
Perforated metals used in HVAC systems will serve as an air diffusers. Its main function is to provide an even air distribution.
By providing evenly distributed air, it helps in eliminating stale air, cold floor, and more. Aside from that, perforated metal HVAC diffusers can prevent extreme temperature changes. Therefore, providing a comfortable working or playing environment.
At XIONGQIAN, we have years of experience in providing the best quality perforated metals for the HVAC industry.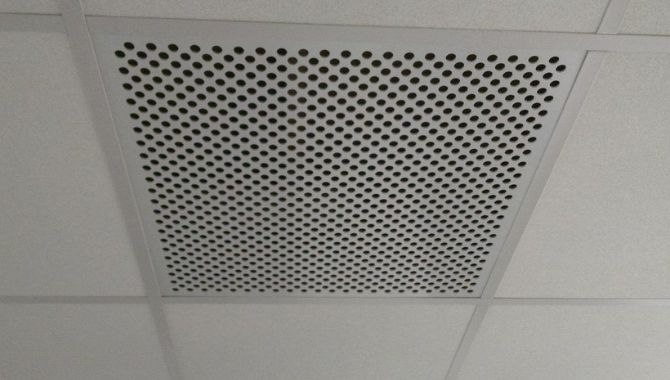 Silencer Functions
HVAC systems can produce undesirable noise that will pass through the duct system's air hoses. The noise it produces can be uncomfortable for the workers or people in the entire building.
Fortunately, this problem can be solved by using perforated metals. These materials are used for suppressing unwanted noise by breaking linear airflow.
It also serves as a media filter to ensure that your HVAC system will provide comfortable and clean air.
Why Partner with XIONGQIAN?
XIONGQIAN has more than ten years of experience of supplying unmatched quality perforated metals to the HVAC industry. You can assure that we provide cost-effective and the best perforated metal solution you need to fabricate HVAC components.