Punching Metal Mesh
Application: building materials, medicine, food screening, indoor sound insulation, silencing, food ventilation, mechanical protection.
Color steel perforated metal mesh
Perforated metal sheets are also widely utilised in interior design, stage designs, exhibition and shop fittings, suspended ceilings, lighting and outdoor advertising. In architecture it is often used as internal and external cladding. …
Laser Cut Perforated Decorative Aluminum sheet
With the pursuit of beauty, living rooms, walls, ceilings, handrails, etc., people are not limited to the inherent pattern or model, and began to pursue personalized customization.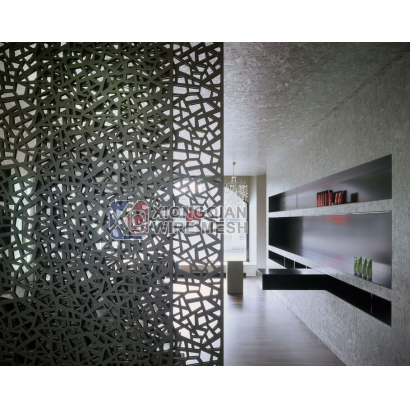 Perforated Metal Sheet
Xiongqian wire meshis a set of production, processing, sales, construction as one of the screen production and installation of one-stop enterprise.
Perforated Metal Mesh refers to different shapes of holes punched on different materials to suit different needs.
Features:
Hole shape:round,long,square,diamond,hexagonal,fish scale,nail hole.
Material:galvanized sheet,stainless steel,low carbon steel,galvanized PVC CRC.
Custom:shape and color can be customized.
Applications:
1.Sound-absorbing material for ceilings and wall panels of buildings;
2.Exquisite decorative hole plates for stairs, balconies, environmental protection tables and chairs of buildings;
3.Protective covers for machinery and equipment, mill sieves, mineral sieves,stainless steel fruit blues, food covers, fruit plates and other kitchenware for kitchen equipment, as well as shelf nets and decorative display tables for shopping malls.
4.Perforated wire mesh is also widely used in the electronics industry, such as dustproof and soundproof covers for stereos, etc.
If you are interested in Perforated Metal Sheet For Sale ,please contact us as soon as possible.