XIONGQIAN Perforated Security Screen
The perforated security screen is designed in a modern design that replacement for diamond grills. It is much less expensive that other traditional security screens. These perforated screens are very strong and can resist corrosion due to the material made for it.
Furthermore, its uses to avoid any damage that is made by thieves, squatters, vandals, and more. It offers higher privacy than stainless steel screens which is good for you to choose.
Here at XIONGQIAN, we can provide all your needs, from customized sizes, colors, designs, etc. With the help of our professional team, you can surely get quality and affordable security screens.
Send us your inquiry!
Bullet Proof Perforated Security Screens
Our bulletproof perforated security screens are widely used for home window applications. It can able to stand in harsh environments.
Woven Net Stainless Steel Security Screens
We manufactured woven net stainless steel security screens that are available in different colors such as blue, black, silver, etc. It is insect resistant.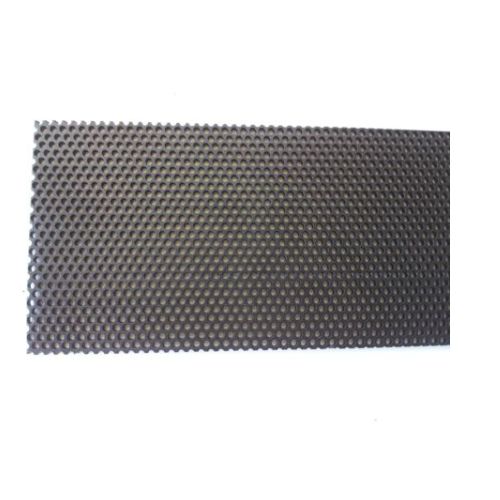 Anti-theft Perforated Security Screens
XIONGQIAN anti-theft security screens are made from stainless steel materials. This is available in a modern style which is good for hotels, malls, etc.
Invisible Powder Coated Perforated Security Screens
These invisible powder-coated perforated security screens are anti-bullet and fireproof. With robust construction, it can provide a long life service.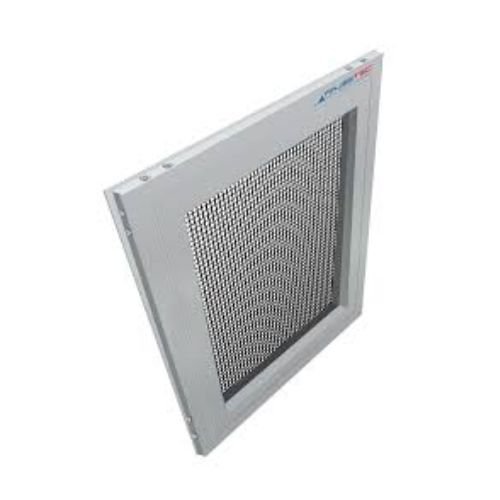 Waterproof Perforated Security Screens
The waterproof perforated security screens are made from aluminum materials. It is resistant to rust, wear, and corrosion.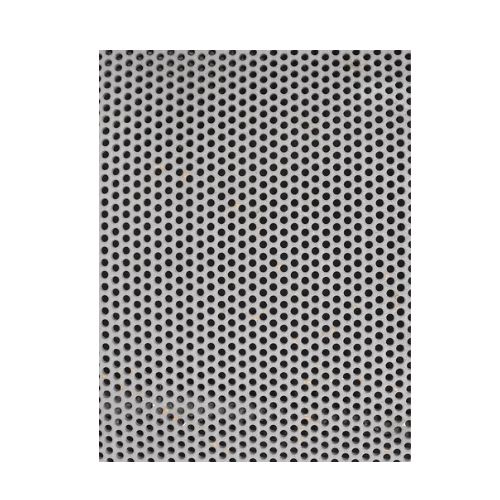 Decorative Curve Perforated Security Screens
Our decorative curve design perforated security screens are used for sports, gardens, schools, and other fencing applications. It is sustainable, easy to assemble, etc.
Why Choose XIONGQIAN Perforated Security Screens
Perforated screens can offer great security for houses, building, coastal properties, and more. Most of these security screens are made from aluminum materials that are able to stand in harsh environments.
It has precision-drilled holes that are design to allow pleasant air flow and at the same provide an attractive design. Aside from that, it also has a smooth polished finish which allows it for easy to clean and adds excellent performance even over a long period of time used.
Perforated Security Screens Specifications
| | |
| --- | --- |
| Equal hole | 2.2mm hole diameter |
| Plate thickness: | 2 mm or customize |
| Panel width: | Available in 750mm, 900mm, 1000mm, and more. |
| Panel length: | 2000mm and 2400mm. |
| Open Area | 40%. |
| Hole diameter | 3–10 mm |
Excellent Features
Our perforated screens offer excellent features such as:
High strength
Anti-dynamic impact
Anti-knife shear
Relieve glare
Aesthetically pleasing
Weather Resistance
Strong and durable
Good protection
Good rigidity
Arson attack resistance, etc.
Wide Range of Hole Patterns
We offer a wide variety of hole patterns to meet your specific needs such as:
Round
Squares
Hexagon
Rectangle
Diamond
Ornamental
Full leaf clover
Slots and customize patterns
Different Surface Treatment Process
XIONGQIAN offers different surface treatment processes to add durability to perforated security screens. Some of this is the following below:
Powder Coating
Polishing
Anodizing
Galvanized
Painting
Mill finish and much more.
Testing Methods
To ensure the intrinsic strength and high-quality structural properties of perforated security screens. We do different testing methods including:
Knife shear test
Pull test
Probe test
Impact test
Shear test
Anti-jimmy test
Other Materials Use for Perforated Security Screens
Aside from aluminum materials, perforated screens are also made from:
Stainless steel
Aluminum Alloy
Brass
Copper
Galvanized steel and more.
Perforated Security Screens for Residential and Commercial Applications
These perforated screens are used to provide security for:
Pool Fencing
Balustrades
Emergency exits screens
Shop security screens
Security siding, windows, and hinged doors
Casement
Double-hung window screens and more.