Xiongqian Metal Walkways
Walkway gratings made of metals are flexible and reliable solutions for flooring. They are durable, classy, and incorporate safety features. Numerous spacings and bar sizes are available for metal walkways.
Xoingqian supplies a wide range of perforated metal for walkways. We manufactured them using standard components and can be delivered within a couple of days.
Any size can be tailored to your specifications. For example, the width can be adjustable from 500 mm-1300 mm, length can be 4000mm, 3000mm, and 2000mm. Xiongqian provides customized metal walkways to match your own requirements and desires.
Contact our team now!
Material Options
Steel Walkway
Walkways made of steel have excellent drainage performance, corrosion-, and slip-resistant. Commonly used in parks, seaside, and other places.
Aluminum Walkway
The aluminum walkway is durable, thin, corrosion-resistant, and eco-friendly. It can be available in powder-coated or anodized finish.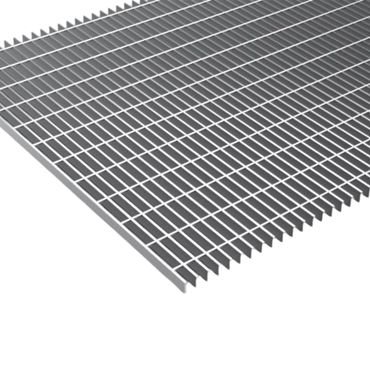 Stainless Steel Walkway
Walkway gratings made of stainless steel are the most durable and tough metal grating production. Available in 316 and 304 grades.
Industrial Walkways

Industrial walkways are the solution where dust, grease, oil, and other contaminants in industrial plants are common. Metal walkways can limit friction.

Pedestrian Walkways

Metal walkways provide a safe path for pedestrians. Xiongqian provides pedestrian walkways for footing in zoos, schools, hospitals, parks, and many more.

Rooftop Walkways

Xiongqian rooftop walkway is designed to preserve the roof from any foot traffic. It can be anodized or galvanized to withstand different weather conditions.
Why Xiongqian Metal Walkway Grid
Xiongqian manufactured metal walkways with durability for use in any job. We only use top-quality materials. In every production process, we ensure our metal walkways exceed high-standard techniques.
Whatever the area or circumstances, whether it be extreme environments, uneven use, or extreme storms, Xiongqian metal walkways can resist any elements.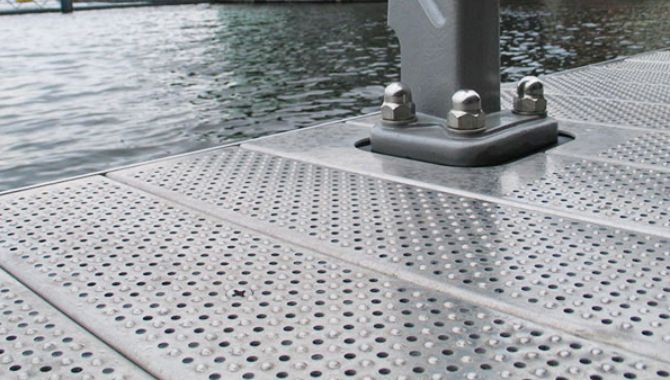 Where to Use Metal Walkway
Seaside
Walking street
River
Factory
Port
Garden
Features and Benefits
High load capacity
High strength
Anti-slip finish
Excellent corrosion resistance
An excellent function of drainage
Difficult to collect dust
Long lifespan
Durable
Easy to install compared with concrete grounds
Metal Walkway Landing and Railing
Landings for the metal walkway are created from the grating. It is available in different mesh widths. Plant-type flooring and other heavier materials are also accessible upon request.
The metal walkway railing is a type of fractional railing. It is available in different versions. To determine what railings are suited for you, you need to consider the following:
Environment
Child safety
Walkways' safety requirements
Both half-way rails and handrails are created in top-quality metals such as stainless steel.
Available Surface Treatment
Xiongqian is equipped with a modern surface treatment facility. It allows us to perform different surface treatment methods for our metal walkways. It includes hot dip galvanizing, priming, painting, and varnishing. However, hot dip galvanized is the standard surface treatment for metal walkways.
Hot Dip Galvanization
In this process, the metal walkways are dipped in the zinc bath. Then, it takes place in liquid zinc and metal contact. This could form the zinc/iron alloy. As a result, it makes our metal walkways rust-resistant.
Relevant Standards for Metal Walkways Grates
AS1657 – Installation, Design, and Construction
AS/NZS1170 Standard – Systematic Design Action
Specifications
| | |
| --- | --- |
| Cross Bar Diameter (mm) | Round Bar: 5, 6, 8; Twist Bar: 5×5, 6×6, 8×8 |
| Cross Bars Spacing (mm) | Ranging from 40 to 130, customized |
| Bearing Bar (mm) | 20×5, 25×4, 25×3, 25×5, 50×4, etc. |
| Bearing Bar Spacing (mm) | Ranging from 20 to 65 |