XIONGQIAN Perforated Metal Sunscreens
The perforated metals for sunscreens are manufactured to diminish solar heat and glare. However, due to perforated holes, they still let the natural light spread into the facility's interior. They are designed with various unique structures and holes, suitable to the areas. Moreover, installing perforated metals as sunscreen will improve outdoor building wall liveliness. 
XIONGQIAN skillfully designs custom metal sunscreens that suit your extraordinary vision. We have advanced punching machines that grant your perforated metal designs. Aside from that, our approachable service team is always open to accommodate your requests from the start to the end of the process.
Feel free to contact us right now!
Metal Material Option
Copper Sunscreen
The copper materials will give vivid color for sunscreen applications. These materials are perfect for decorative patterns.
Aluminum Sunscreen
Using aluminum for sunscreens is easier to install. They are lightweight and have high corrosion protection materials.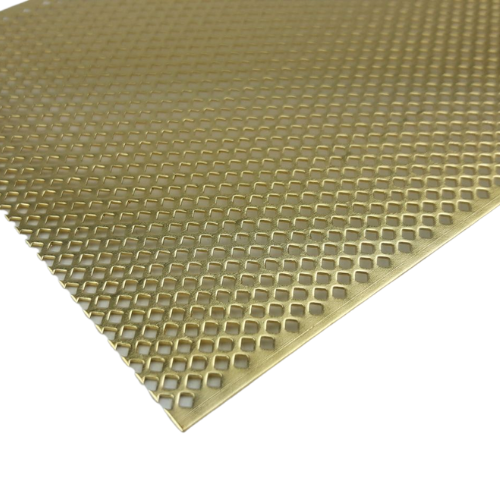 Brass Sunscreen
The sunscreen made from brass material is more durable. Easy to shape, process, and bend according to installation.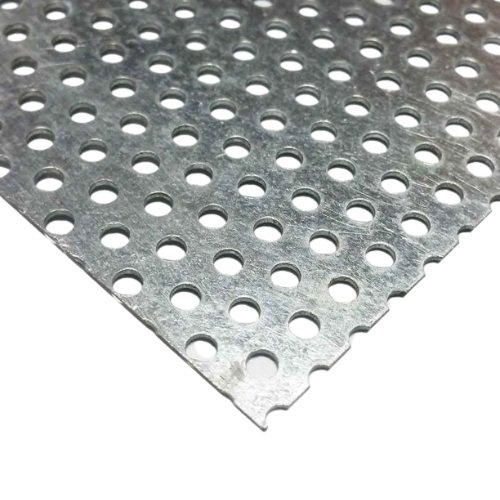 Galvanized Steel Sunscreen
Galvanized steel used for screening has lasting service. They are available in different plate thicknesses and patterns.
Carbon Steel Sunscreen
The carbon steel perforated sheets are produced from evenly punched mild steel. Installing them as sunscreens will give a unique physical look.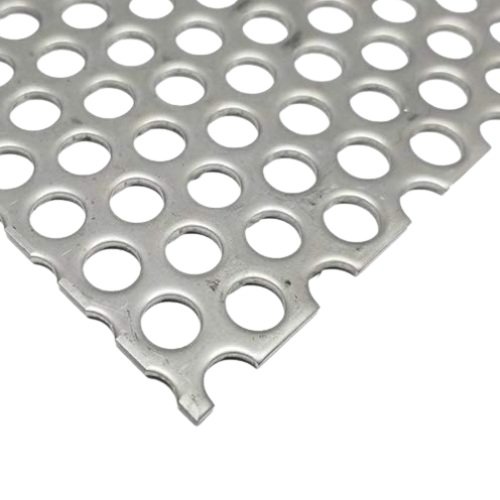 Stainless Steel Sunscreen
The stainless steel material used as sunscreens is easy to process. They are known for their strong resistance and robustness.

Why Choose Our Services
XIONGQIAN works with professional manufacturers, designers, and customer service teams. You can rely on our satisfying services when you're improving your business or projects. Aside from that, we have the following capabilities:
Strictly following to agreement, exceeding your expected quality and amount.

Strict quality controls

Years of experience and expertise

Offers metal sunscreens at a budget-friendly cost, on time

Satisfying after-sale services, including any problems after delivery. However, we ensure responsible assistance from the beginning till the end.
Metallic Sunscreen Advantages
Installing various design of metal sunscreens bring the following advantages.
Lowers energy cost

Improves privacy

Enhancing extraordinary building appearance

Less maintenance

Come with smooth surfaces or custom

Lessen sound and wind impacts

Metal materials are lightweight

and more
Available Surface Treatments
Numerous metals used to manufacture sunscreens are available in different surface finishes. Consider below.
Anodized

Hot dipped galvanized

PVC coated

Powder coated 

Polished

and more
Standard Specification Table
Product

Metallic Sunscreens

Thickness

0.3 to 12.0mm, customized

Mesh Dimensions

1000x2000mm to 1220x2440mm, or customized

Packaging

Pallet with water-resistant cloth

Wooden case with water-resistant paper

Carton box

Rolled with woven bag

Bulk or bundle packaging
Customization Factors to Consider
Here are the factors in determining first when planning to have custom metal sunscreens.
Project surroundings

Suitable hole dimension, ensuring exact airflow level

The mounting system, whether horizontal or vertical type

Perforated metals with ease of installation, work, and maintenance

Corrosion protection capacity

Color's lifespan
FAQ 
What are the Features of Metallic Sunscreens?
Sunscreen metals have many features that highlight their usefulness. Among these are 
Easy to install 

It has excellent resistance 

Durable and last longer 

Range of colors, patterns, and sizes availability
What are the Important Physical Features of Metal Sunscreens?
It has three characteristics: hole patterns, overall width, and opening size. 
The hole pattern is how it's being punched into required forms. And overall width is the actual length of metal. Opening size refers to the hole's diameter in metal.
Where to Install the Metal-Made Sunscreen?
Sunscreen metal is versatile for many applications, including the following:
Architectural projects 

Buildings walls 

Parking garages

Railways 

Decorative boards

Curtainwall Screens

Facade cladding

Shading Roof

Outdoor awnings

Exterior balustrade
How Durable are the Metal Sunscreens?
Sunscreens are highly made from durable metal materials, perfect for exterior uses. They typically last for up to five decades, without necessary maintenance.