10mm Perforated Sheet
10mm thick perforated sheets are flat sheets with a pattern of holes. The holes are stamped or punched into the sheet using lasers, stamping machines, or other machinery.
XIONGQIAN offers the best quality 10mm thick perforated sheets in various sizes, material grades, and other specifications. We offer these sheets at competitive prices to help you win the market. All our 10mm thick perforated sheets are produced in accordance with the ASTM, JIS, GB, and other standards.
Please send us your inquiry now!
Wide Selection of Materials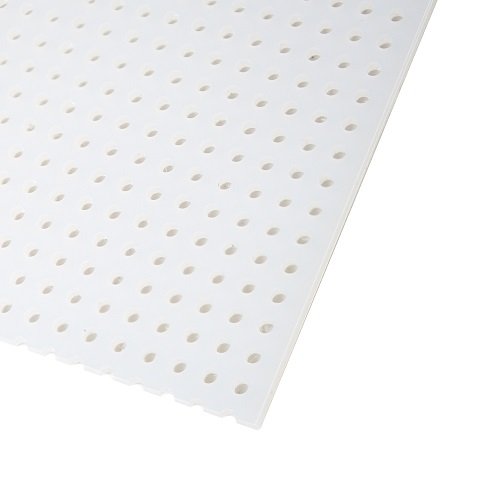 Plastic
10mm perforated plastic sheets come in blue, white, red, and other RAL colors. They can be made from PVC, PE, or PP. Their applications include sunshades, panels, and more.
Aluminum
For filtration, decoration, and ventilation applications, 10mm perforated aluminum sheets are useful. These sheets are light in weight and highly corrosion-resistant.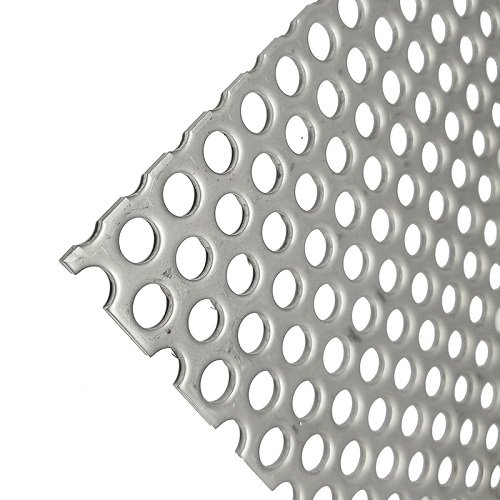 Stainless Steel
10mm perforated stainless steel sheets are available in 430, 316, 304, and other SS grades. They are commonly used for machine screens, filtration, and fixtures.
Brass
For ornamental, ventilation, and architectural usage, the 10mm perforated brass sheets are commonly used. These sheets are decorative yet functional and durable.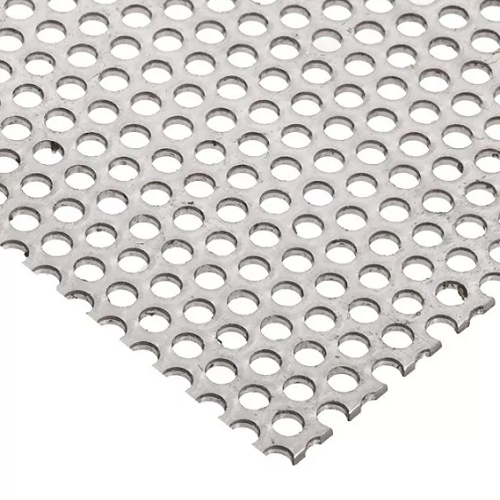 Titanium
You can use the 10mm perforated titanium sheets for marine hardware, chemical processing, and more. They have a low weight and high strength.
Steel
The 10mm perforated steel sheets are made from mild steel, alloy steel, and other steel materials. They are used for pharmaceutical sieving, filters elements, screens, etc.
10mm Perforated Anodized Sheet

10mm perforated anodized sheets have an anodized coating that won't peel off. They can be added with colors.

10mm Perforated Powder-Coated Sheet

The 10mm perforated metal sheets can be powder-coated in red, black, blue, and other colors.

10mm Perforated Galvanized Sheet

10mm perforated galvanized sheets are applied with a protective zinc to prevent corrosion resistance.

Why Choose XIONGQIAN
Customization Services
We support customization of the 10mm thick perforated sheets according to your requirements.
Quality Control
XIONGQIAN implements strict quality control at every manufacturing process of the 10mm thick perforated sheets. We have obtained the ISO quality management system certification.
Quality Services
We offer our customers the best pre-sales and after-sales services.
Variety of Applications
The 10mm thick perforated sheets have a lot of uses such as:
Noise Reduction
10mm thick perforated sheets can reduce noise. Therefore, they are commonly used in noisy areas. They are used for noise reduction roof systems and walls.
Sun Protection
Since these sheets are good at bringing shade and airflow, they are used in spaces that need ventilation. They are used as a sun and weather protection screen.
Impact Protection
The 10mm thick perforated sheets have the enough durability to protect machines and other equipment. They are also used as guardrails, fences, etc.
Additionally, they are used in many industries including:
Automotive
In the automotive industry, 10mm thick perforated sheets are used for engine ventilation, radiator grilles, oil filters, and more.
Chemical & Energy
They are used for coal washing, gas purifiers, filters, etc.
Food & Beverage
Their applications in this industry include sorting machines, drain dryers, baking trays, and so on.
Material Development
The 10mm thick perforated sheets are commonly for glass reinforcement, blast furnace screens, cement slurry screens, and more.
Other industries that used 10mm thick perforated sheets are:
Transportation
Architectural
Fabrication
Quarry Industries
Landscaping
Features of the 10mm Thick Perforated Sheet
Superior corrosion resistance
Highly durable
Weather-resistant
Lightweight
Excellent abrasion resistance
Wear-resistant
Easy to form
Perforation Pattern Options
The perforation pattern of the 10mm thick perforated sheets can be:
Straight line patterns such as 90° and 45° straight lines
60° staggered
45° staggered
End staggered
Side staggered
Margin Options
We offer 10mm thick perforated sheets with or without margins. The sheets with no margins have perforations on their edge.
Regardless of your requirements, we are highly capable of providing them thanks to our advanced equipment and expertise.
Final Fabrication Options
At XIONGQIAN, we offer final fabrication capabilities such as:
Corner profiling will be done if you want 10mm thick perforated sheets with rounded edges.
This process is done by making shapes to provide an aesthetic appeal and improved strength.
This process is done by removing a portion of the sheet. And that will provide space for additional designs.
For improved durability and appearance, corrugating is the ideal choice.