XIONGQIAN Decorative Perforated Metal Sheet
This season, it is a good time to decorate. At present, metal hollow industrial decoration and commercial store decoration are popular in the market.
Most youth business venues and artistic gathering venues use decorative materials made of metal punched boards. This industry can be made on any material basis. The application range is quite wide, including home furnishing, gardening, metal curtain walls, suspended ceiling decoration, etc.
After visiting many commercial venues in a row, I found out that this situation is the same. After summarizing, I have gained a clear understanding of most metal perforated plates and discovered many advantages of perforated plate decoration.
As a professional manufacturer of punched sheet metal, we are certainly more pleased, and our professional products must serve professional customers. The following are the characteristics of the product:
During surface treatment, acid pickling, and phosphating are used to clean the surface attachments, resulting in a better effect during powder electrostatic spraying. Surface treatment can effectively prevent moisture, and corrosion, durability, non-burning, easy to clean, and maintain color stability indoors for decades.
We need to choose some lightweight metal plates that are not easy to rust on the perforated plate substrate. In normal conditions, we can choose aluminum alloy to meet our basic needs.
Thickness: For punching plates between 0.5mm-1.0mm, this process is useful to ensure that the punching mesh is not easily deformed.
The selection of interior decoration is based on this. Using perforated boards as decorative materials can prevent deformation and discoloration, playing a beautifying role.
Read More
15mm Decorative Perforated Metal Sheets
15mm perforated metals sheets are applicable for numerous construction projects. It is strong for both high and low temperature applications.
Custom Decorative Hole Perforated Metal Sheets
QIONGQIAN can offer great punched hole design customizations based on the applications. There are many decorative hole options that offers.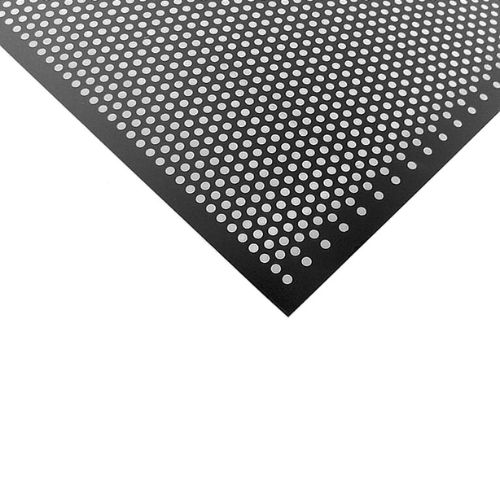 Decorative Black Perforated Metal Sheets
The black perforated metal sheet colors will provide aesthetic appearance. Simple yet elegant color especially suitable for exterior applications and small enclosures.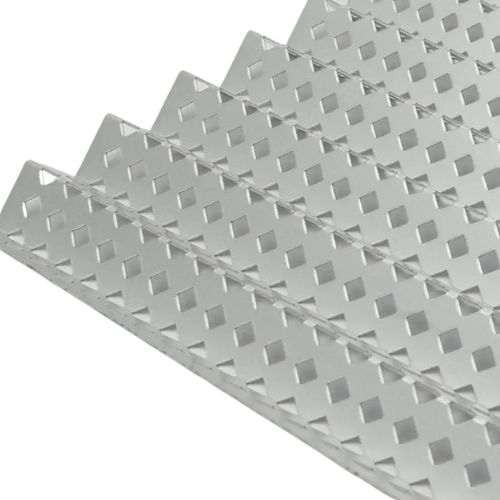 Decorative Corrugated Perforated Metal Sheets
Our decorative corrugated perforated metal sheets have various design and style options. Customizable which based on your project applications.
Decorative Perforated Metal Flat Sheets
QIONGQIAN provide various finishes for perforated metal flat sheets. Plenty color options such as black, white, and many other custom colors.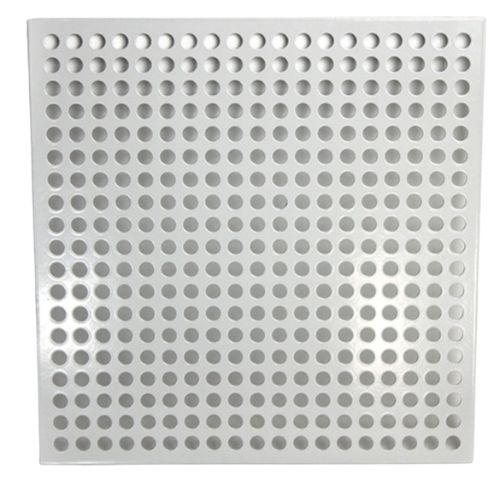 White Decorative Perforated Metal Sheets
Decorative perforated metal sheet is available in white color. It has great rust and stain resistance that offers long term of use.
Why Choose QIONGQIAN Decorative Perforated Metal Sheets
QIONGQIAN decorative perforated metal sheets are eco-friendly and durable for any application. It improved the building's ventilation for interior and exterior purposes. It provides great security because of its lightweight ability and versatility.
Our decorative perforated metal sheet has great structural properties and increases appearance. It is popular for any construction projects that offer a modern vibe. We can create amazing customization to meet your ideal look.
Environmental Benefits
Aesthetic Appeal. Select various finishes and many pattern options according to your applications and demands.
Privacy and Attractive Lighting. Provides excellent privacy while letting the natural sunlight in and welcoming environment. Perforated metal sheets also protect building exterior lighting.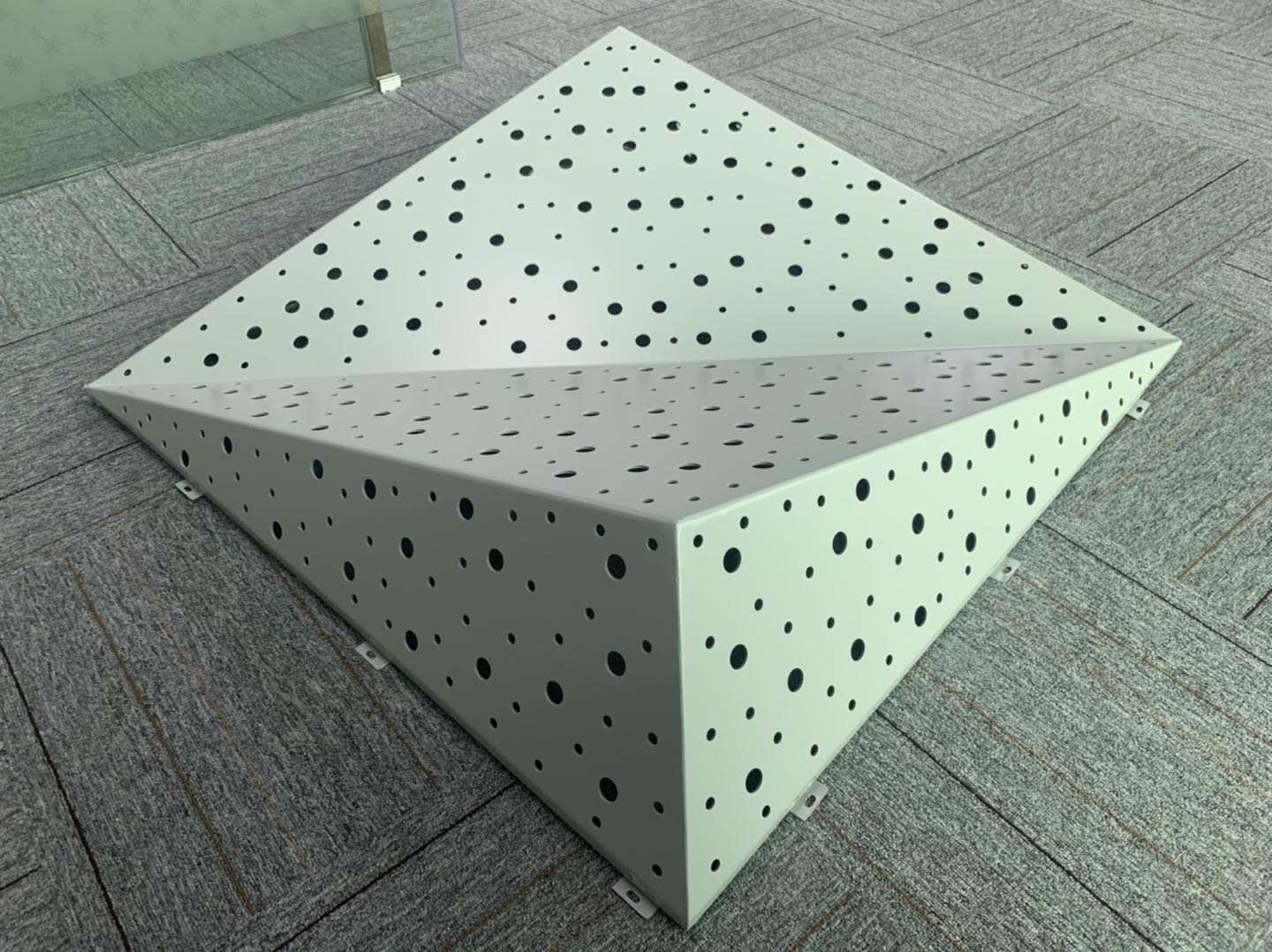 Acoustic Performance. Perforated metal sheets are excellent for sound absorption. It decreases acoustic emissions applicable to ceilings to prevent echoes.
Reduce Weight. It is a lightweight material and is easier to handle while reducing transportation costs.
High strength and Durability. Finest to many building materials that withstand harsh elements.
Pressure Equalization. It adds protection for all types of building sidings applied to high-rise structures.
Unique Building Performance. Less energy and reduced maintenance for the HVAC system. It reduces artificial indoor lighting consumption.
QIONGQIAN decorative perforated Metal Sheets are 45% energy-saving. It lowers the commercial and industrial building energy cost that control the heat and airflow.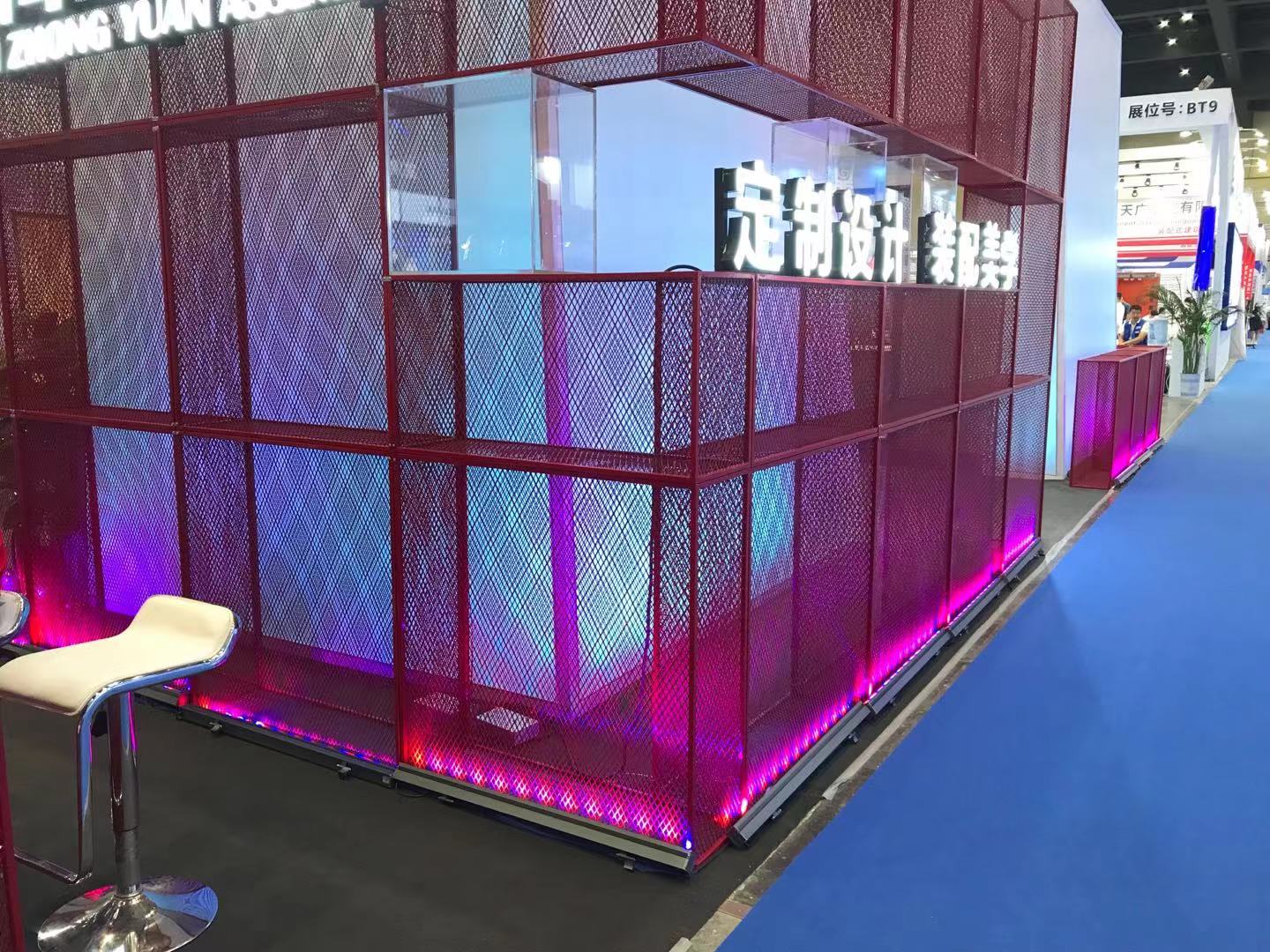 Applications
Architecture: Most applications are shades, covers, screens, and more. Used for extreme temperatures with a high level of property resistance.
Construction: Serves as ventilation grills that lower sound levels like ceiling, and pipe guards. Lightweight and versatile for interior and exterior purposes.
Automotive: Provide perfect protection and enclosure for various automotive accessories. Great resistance to rust and stain to prolong life service.
Chemical: Use as separators, filters, purifiers, and water screens.
Food and Beverages: it is a versatile and durable material for kitchen sets, fish farming, filters, and more
Furniture: It is strong material for different furniture such as public chairs, tables, dividers and shelves, risers, and much more.
Features
Economical
Customizable
Large open area
Various patterns and materials
Perforated Metal Sheet Types of Materials
Alloy Steel- It is more affordable than other types of materials. It has excellent strength with a combination of various elements such as tungsten, nickel, and manganese.
Stainless Steel- It has high moisture resistance that lower corrosions and increases life span.
Carbon Steel- The level of carbon content is applied based on the desired application. Each grade has ideal applications from low, medium, to high levels of sheet metals.
Tool Steel- Applicable for extreme temperatures.
Galvanized Steel- Offers stronger corrosion resistance and affordable than other materials.
Aluminum- Strong for various processes such as laser cutting and welding.
FAQ
Does Decorative Perforated Metal Sheets Sustainable?
Yes!
Metal sheets are made of recyclable materials like steel or aluminum and can be recycled multiple times.
Does perforated metal sheets strong?
Perforated metal sheets are proven and tested stronger in more than 100 years. It can last up to 20 years according to its uses and application.