XIONGQIAN Perforated Corrugated Sheet
Perforated corrugated sheets are frequently used for industrial and commercial applications. Now seen in residential designs which used to enclose and shields lights and ventilation.
XIONGQIAN offers a wide variety of perforation designs, patterns, finishes, and colors for your ideal applications. Our team will help you choose the right perforated corrugated sheets for both interior and exterior purposes.
10mm Hole Corrugated Sheet
The perforated corrugated sheets with 10mm holes are applicable for interior and exterior applications and are lightweight materials.
Alloy Steel Perforated Corrugated Sheet
The most flexible and high-performance sheets that enhance corrosion resistance especially for exterior applications.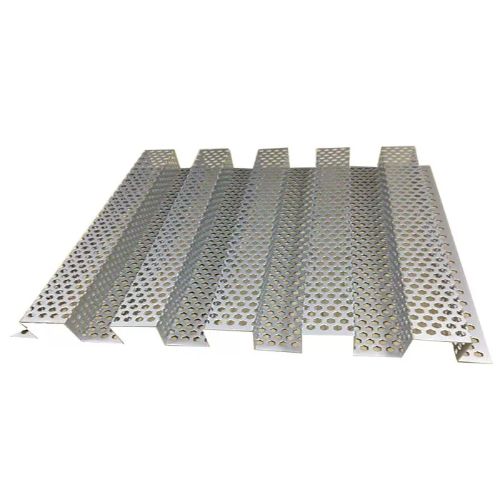 Aluminum Perforated Corrugated Sheet
The aluminum perforated corrugated sheets has different finishes such as powder coated and polished. Does not corrode and stain with water.
Decorative Perforated Corrugated Sheet
The decorative perforated corrugated sheets have various hole designs. The hole sizes are customizable depending on your project needs.
Expanded Perforated Corrugated Sheet
Our perforated corrugated sheets has customizable expanded designs. The materials are durable for exterior applications.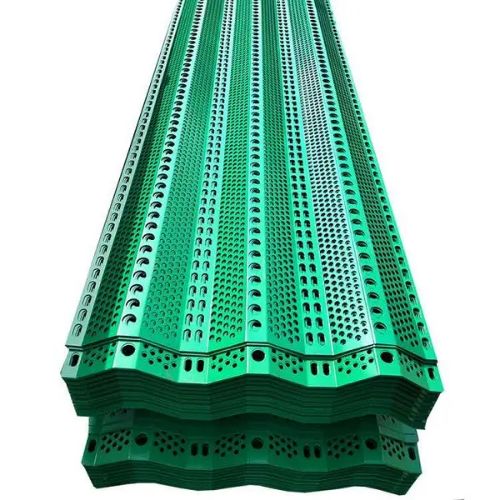 Mild Steel Perforated Corrugated Sheet
The mild steel is ductile perfect used as building materials. Widely used for fencing, screens, and cladding available in many sizes and punches.
Why Choose XIONGQIAN Perforated Corrugated Sheets
Xiongqian perforated corrugated sheets are designed to enhance privacy with a transparent effect from distance. It is a versatile material that is renowned for flexibility.
The perforated corrugated sheets have a long-lasting appearance. It has great property resistance, ensuring a longer life span. Attainable in various colors and finishes.
Perforated Corrugated Sheets Advantages
It adjusts to direct sunlight and maintains a perfect ventilation
Diffuse sounds and prevent echoes
Anti-slip and easier to maintain especially for stairs applications
Long-lasting and Aesthetic Appearance
Versatile for architecture
Numerous patterns and styles
Create visual depth
Ventilation affects
Acoustic performance
Separation
Transparency
Radiation containment
Weight reduction
Anti-skid
Heat-Dissipation
Where to Use Perforated Corrugated Sheets
QIONGQIAN perforated corrugated sheets are widely used for industrial, construction, architectural, transportation, food and beverages.
Stair Balustrades
Prevent falls from any elevated architectural elements.
Stairs and Risers
Strong and durable perforated corrugated sheets with great weather resistance for outdoor purposes.
Walkway
Renovate residential and commercial buildings with high-appearance perforated corrugated sheets. Allow two-floor building a visual connection.
Screen and Balustrade
The perforated corrugated sheets offer safety and privacy for outdoor space.
Exterior Facade
Serves as shades and protection with custom patterns.
Outdoor Awning
It has the ability to reduce sun and rain effects, used with a depth screen for better protection.
Decorative Details
Perforated corrugated sheets are also used for enclosures such as decorative pendants. It adds a great look to the wood-based and glass interiors.
QIONGQIAN perforated corrugated sheets have many more applications such as ceilings, partitions, metal screens, filters, signage, windscreens, patios, and various enclosures.
Colors and Finish choices
Each of these finishes achieved different effects.
Anodized
Aluminum material is perfect for anodizing that generates excellent layer protection and does not peel and chip easily. It enhances the high level of corrosion and oxidation resistance.
Provide severe weather resistance and are strong for any temperature level.
Powder Coated
It is done with a dry process applicable to selected metal perforated corrugated sheets. It creates a hard finish that offers various color options and maintains its appearance for years.
Powder coating is tough and thicker than many finishes. Eye-catching and environmentally friendly finish.
Material Options
Perforated Stainless steel- It has commendable qualities such as great resistance, strength, and looks.
Perforated Steel- Steel alloy perforated sheets are suitable for commercial and industrial use.
Perforated Nickel- It is applicable for outdoor and indoor construction that withstands extreme conditions.
Perforated Brass- High strength and corrosion resistance used for architectural applications.
Perforated Copper- Great material for interior and exterior purposes.
FAQ
What are the Main size options?
You can choose from 24×36 to 48x 120 sizes. Our team will customize your ideal sizes according to your applications.