Galvanized Expanded Metal
XIONGQIAN provides a non-stop solution of expanded metal made from aluminum and other materials with galvanized finish. It can be delivered in sheets and entirely fabricated custom parts.
Easy to cut, fold and form
Provide slip-resistance surface
Weldability
Offers excellent stability
Available in a wide range of styles and sizes
Can be flattened
Your Leading Galvanized Expanded Metal Manufacturer
We manufactured this heavy-duty expanded metal capable of standing against harsh environments. You can request any custom sizes, gauges, thicknesses, and finishes to meet your specific requirements.
These galvanized expanded metals with diamond voids are made from robust construction with the help of advanced technology. Every finished product can meet the demand of application, especially in architecture and other fields of industry.
At XIONGQIAN, you can rest assured that all your needs can be provided by our team. We can develop a wide variety of expanded metal to suit your architectural projects.
Feel free to message us now!
Applications Galvanized Expanded Metal
The galvanized expanded metal is designed to meet the demand application for:
Grates
Fencing
Waste baskets
Architectural details
Warehouse flooring
Car parks ramps
Stylist furniture
Flooring system
Agricultural uses
Fish farming
Food processing and more.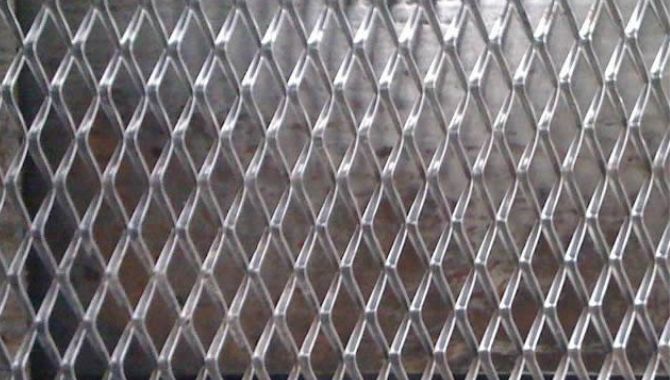 Measurement of expanded metals
Below is an explanation of how to measure the expanded metals.
Short way mesh or SWM.
Strand width or SW
Long way mesh or LWM
Thickness Gauge or TG
Galvanized Expanded Metal Types
There are three varieties of expanded that XIONGQIAN offers to meet your needs.
Flattened expanded metals. It is the standard type of expanded metal made from the cooled rolled process. It has a plane and smooth surface.
Standard expanded metals. It comes from the pressing process after the die is cut and expanded.
Expanded metal grating. It is a heavy-duty type of expanded metal made from carbon steel sheet.
Expanded Meal Surface Treatments
We offers to customize surface finishes or treatment such as:
Mill finish
Hot dip galvanizing
Electro-galvanized
Deburring
Leveling
Anodizing
Coating
Painting and more.