XIONGQIAN Metal Fence
Metal fence is utilized to secure a property. It is a popular choice for residential and commercial applications due to its durability and low-maintenance properties. Metal fencing is also a great way to add a touch of elegance to a property, as it can come in a variety of designs from classic wrought iron to modern aluminum.
XIONGQIAN provide highly customizable metal fence. It comes in different metal materials, lengths, widths, patterns, and finishings. You can easily find a style that fits the desired look for any property. Whether you need a traditional or modern design fencing system, we can manufacture the best product for you. Message us immediately!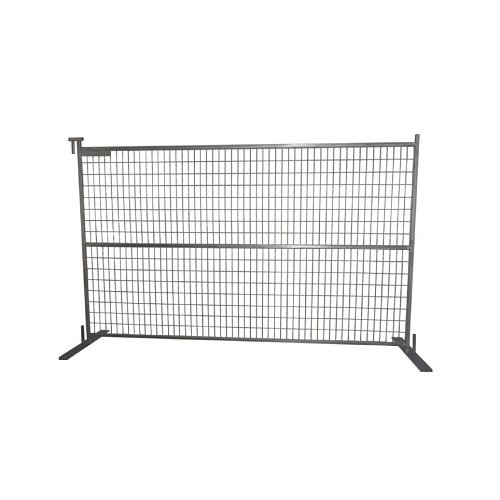 Temporary Fence
Temporary fence is designed to provide a secure and durable barrier for temporary residential, commercial, and industrial applications. This fence is strong and sturdy, withstand all types of weather and other environmental conditions.
Welded Wire Fence
Welded wire fence is constructed by welding together vertical and horizontal wires in a crisscross pattern, creating a mesh that is both strong and secure. Highly customizable and can be installed at various heights.
Barbed Wire Fence
An economical and effective way type of fencing is constructed of steel posts and multiple strands of barbed wire that are used to contain animals or to keep out intruders.
Chain Link Fence
Chain link fencing is an economical and secure fencing option made of galvanized steel wire. It is woven into a diamond pattern. Have a unique and attractive look. The wire is securely fastened together with zinc-coated steel posts.
Farm Fence
Farm fence is a great way to keep animals safe and in their designated area. The fence is easy to install and is ideal for farms, ranches, and other large animal enclosures.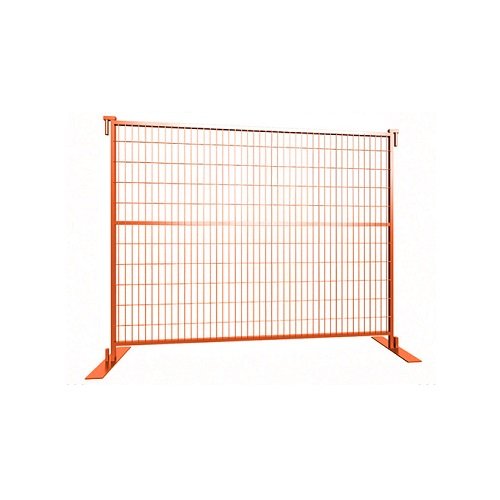 Sports Fence
Fencing system designed to protect athletes, spectators, and property from stray balls and other potential hazards on sports fields. It can be customized to meet the specific needs of the sports field.
Why Choose XIONGQIAN Metal Fencing
High Quality – XIONGQIAN metal fence is manufactured from superior quality galvanized steel, aluminum and stainless steel.
Durability – Our metal fence is designed and constructed to last for many years.
Cost Effective – We offer the most cost-effective type of fencing available. It is much more cost effective than wood or vinyl.
Low Maintenance – Our fence system requires minimal maintenance, making it a great choice for those who don't have the time or inclination to do regular maintenance.
Versatility – metal fence can be used in a variety of applications and comes in a variety of styles, colors and sizes.
Aesthetics – Metal fencing can be manufactured with different styles and finishings. It can offer modern and sleek appearance to any property.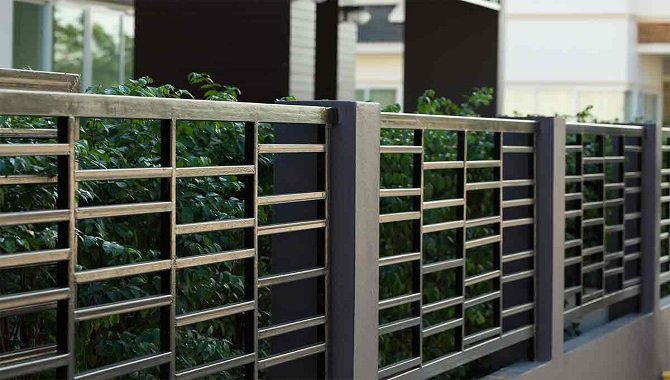 Metal Fence Quality Materials
Aluminum Fence
Steel Fence
Stainless steel metal fencing
Wrought Iron Fence
Wide Range of Metal Fence Surface Coatings
Powder Coating – A baked-on protective finish that is applied to metal fences in a dry powder form. It is available in a variety of colors and textures and provides superior corrosion protection.
Galvanizing – A process of coating metal fences with zinc to prevent rust and corrosion. It is a cost-effective and energy-efficient solution that can last up to four times longer than other coatings.
Vinyl Coating – A durable and flexible coating that is applied to metal fences to provide a waterproof and protective finish. It is available in a variety of colors and provides superior weather resistance and UV protection.
Acrylic Coating – A glossy finish that is applied to metal fences to provide a decorative and protective finish. It is available in a variety of colors and can last up to five years with proper maintenance.
Polyurethane Coating – A protective finish that is applied to metal fences to provide a durable and long-lasting finish. It is available in a variety of colors and textures and can last up to 10 years with proper maintenance.
Metal Fence Applications
Security Perimeter Fencing: Metal fencing is often used to secure the perimeter of a property, such as a business or home. This can help to deter intruders and keep people out of areas that should be off-limits.
Pool Fencing: Pool fencing is a great way to protect your family and friends from accidental drowning. Many metal options are available for pool fencing that are both attractive and durable.
Decorative Fencing: Metal fencing can be used to add a decorative element to any landscape. It can be used to define a boundary line or to create a visual barrier between two spaces.
Animal Containment: Metal fences are a great way to keep wild or domesticated animals contained. They are strong and can be designed to fit the specific needs of the animals being contained.
Garden Fencing: Metal fencing can be used to protect a garden from wildlife, or to create a decorative look to a garden. It is an affordable and durable solution for protecting your plants and flowers.
Metal Fence Custom Fabrication
XIONGQIAN can custom design metal fences in a variety of ways. We offer custom fabrication services that allow customers to choose their desired fence design, size, color, and material. Depending on the complexity of the design, our team may offer a variety of options such as welding, riveting, and cutting. Custom fences can be made from aluminum, steel, and other metals, and can include a variety of decorative elements such as scrolls, finials, and pickets. 
XIONGQIAN Metal Fence Quality and Standard Certifications
AFA Certification
NOMMA Certification
IAPFC Certification
ASTM F668
UL-325
ASTM F1953
ASTM F2280, etc.
FAQ
What is cheaper? Metal or Wood Fencing?
Metal fencing is generally cheaper than wood fencing. The cost of metal fencing varies depending on the type and style of metal used, but it is usually much less expensive than wood fencing.
What is the metal fence price range?
The average cost of a metal fence can range from $1,500 to $5,000 depending on the size, type of metal, and height of the fence. Additional costs may be required for installation, painting, and gate installation.
Which is better: aluminum or steel fencing?
It depends on your needs. Steel fencing is generally more durable and secure than aluminum fencing, but aluminum is lighter and easier to install. If you are looking for a more decorative look, aluminum may be the better choice.
What factors to consider in buying metal fences?
Budget: Before you start shopping for a metal fence, determine your budget so you can narrow down your options.
Type of Metal: Consider what type of metal fence you'd like, such as aluminum, steel, or wrought iron.
Finish: Look at the available finishes and decide what will work best with your home's exterior.
Strength and Durability: Consider the strength and durability of the metal fence to ensure it will last.
Ease of Installation: If you're installing the fence yourself, take into account the ease of installation.
Maintenance: Determine how much maintenance you're willing to do for your fence and pick a metal that will require minimal upkeep.