XIONGQIAN Pattern Perforated Metal Sheet
The pattern perforated metal sheets are designed to meet any functional requirements. It is available from basic to complex patterns. Every pattern offers an aesthetic appeal and appearance into perforated metal sheets.
We are a leading supplier of perforated metal sheets that are available in different patterns. You can able to request what pattern you needed for your business and projects. XIONGQIAN insure that every pattern perforated metal sheet can help your projects be memorable.
If you need pattern-perforated metal sheets, Feel free to contact us now!
The round hole perforated sheets are a pattern that is easy to fabricate. It is cheaper than any hole patterns and makes them the most popular shapes.
Hexagonal Perforated Metal Sheets
Our hexagonal perforated metal sheets are widely used for architectural and high airflow applications. It offers aesthetically appealing due to its patterns.
XIONGQIAN manufactured a Square hole perforated sheet that offers geometric designs with a distinct look and clean lines. It is available in a wide variety of gauges and hole sizes.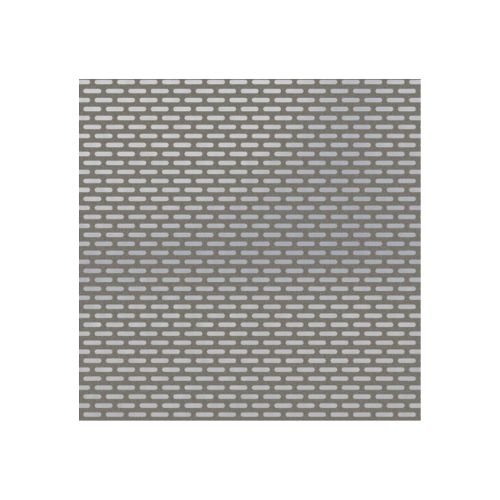 The Slotted hole perforated metal has round or square ends. It is the best solution to use for wall cladding, furniture, sunshades, and other design applications.
Why Choose XIONGQIAN Pattern Perforated Metal Sheet
Quality Control. XIONGQIAN can bring all your needs without hesitation in its quality. We are guaranteed in providing timely production and strict quality control before it goes to market.
Customize Services. We are a leading company that offers customized services from various patterns of perforated metal sheets to meet your specific needs.
Professional Team. XIONGQIAN is equipped with a professional team that is able to design and customize your need. They also assign in providing quality assurance, and aftersales service and accept inquiries.
Benefits When Choosing Pattern Perforated Metal Sheet  
There are many benefits that pattern-perforated metal sheets can provide. Some of these are the following below:
Privacy. It helps to give privacy to homes, buildings, medical facilities, and businesses. It can limit people from seeing inside your building.
Heat and sunlight regulations. The pattern perforated metal sheets can help to deflect sunlight or even heat that comes. It can create shade and reduce cooling costs.
Acoustic adjustment. These perforated metal sheets are designed for audio environments in buildings. It is designed for acoustic foam due it its ability to absorb sound.
Strong visual identity. It offers a great visual experience for those who visit your building and for those people who passed by. Because the pattern is one reason to make any building get more attractive to look at.
Pattern Perforated Sheet Materials
Most of the perforated sheets are made from quality materials such as:
Aluminum
Steel
Stainless steel
Brass
Carbon steel
Aluminum alloys
Mild steel
Copper and more.
Excellent Features
Our pattern perforated metal sheet offers excellent features such as:
To add safety and security
Easy to fabricate and cut
Economical
Versatile
Easily to customize
Lightweight
Available in different gauges
Attractive to look
Can control pressure
Can ventilate air, sound lights, etc.
Applications
XIONGQIAN assure that all perforated metal sheet pattern meets the demand applications for:
Enclosures
Partitions
Sign panels
Guards
Screens
Structural
Decorative
Industrial
Aerospace
Facades
Custom ceiling
Interior designs
Baking trays
Filtrations
Automotive and much more.
What are the Available Perforated Metal Sheets Sizes You offer?
We offer different sizes and some of these is the following:
36" x 120"
48" x 48"
48" x 84"
48" x 120"
24" x 36"
24" x 48"
36" x 48"
36" x 84"
36" x 96"
We also offer customized cut to size.
What is the other pattern of perforated metal sheets?
The other pattern of perforated metal sheets is grid patterns, mesh patterns, cloverleaf pattern, honeycomb pattern, and many more.