Xiongqian Perforated Roofing Sheet
Xiongqian expertly manufactured perforated sheets for roofing. It is coated with a variety of surface finishes to increase its appearance and longevity. Using metal for perforated roofing sheet production will bring aesthetic and functional benefits to your construction projects.
We have a custom production shop to develop a diverse range of perforated sheets for your custom roofing needs. The thickness, size, hole patterns, and shapes can be adjusted based on your specifications. You can get our perforated roofing sheet at a very affordable price.
Perforated Sheets for Roofing
Perforated 7/8" Corrugated
It is available in different lengths to match your roofing requirements. We can customize the hole pattern, gauges, and surfaces.
Perforated Western Rib
Western Rib perforated roofing is the toughest metal panel we produce. The standard pattern of perforation is 7/32″ Stagger and round holes.
Perforated R Panel
Our perforated R panel is long-lasting, time-saving, and energy efficient material for roofing. It will help you reduce costs on your project requirements.
Perforated Flat Sheet
We manufacture perforated flat sheet in numerous hole pattern to match your decorative roofing project. It includes square, round, hexagonal, etc.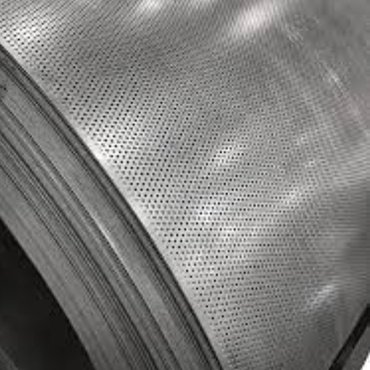 Perforated Coil
Xiongqian manufactures perforated coil for roofing application. It comes with standard hole pattern and different surface treatments like galvanizing.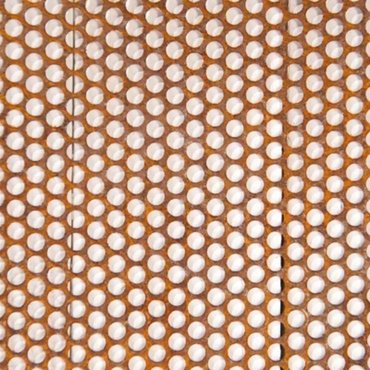 Perforated Corten
Xiongqian perforated Corten can withstand corrosive effects of different temperature condition like ice, and rain snow.
Why Choose Xiongqian Perforated Sheet for Roofing
Experienced Sales Team: We have rich experience in the production processes and the best technology.
Foreign Trade Sale Expert: We understand our customers' needs and provide them with unique, customized services.
Hardworking: Xiongqian is capable to work with different materials to provide our customers with numerous customization options.
Modern Machineries: We can manufacture perforated roofing sheet with lead times for any size of projects.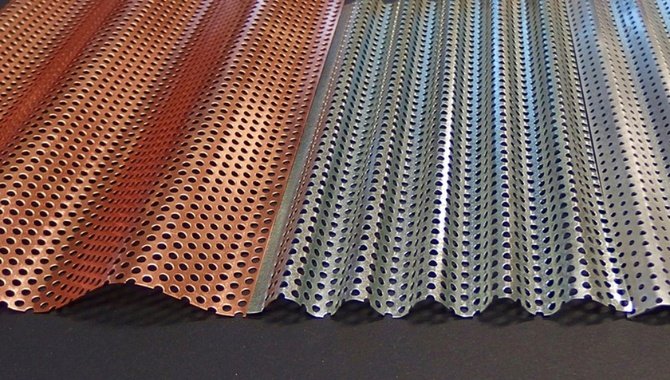 Materials of Perforated Sheet for Roofing
Mild Steel
The perforated roofing sheets made of mild steel are lightweight and corrosion-resistant. It can provide a semi-glossy and mill finish. Perforations allow sound, air, light, and liquid to pass through. Available in different shapes and sizes with punches.
Aluminum
Aluminum perforated sheets for roofing have excellent resistance to stain, rust, and corrosion. However, they can't retain stains in poor air, high-salinity, and low oxygen condition.
Alloy Steel
This material is the most versatile alloy steel. It is widely used where high performance is required for safety, robustness, cost, miniaturization, quality, and environmental protection. This is utilized in the construction of perforated roofing sheets.
Stainless Steel
Stainless steel is the most used material for perforated roofing sheet construction. This material is incredibly durable, beautiful, and resilient.
Specification
| | |
| --- | --- |
| Surface Treatment | BA, 2B, Brush, 8K, Anodized, Powder-Coated, Galvanized, etc. |
| Thickness | Ranging from 0.3mm to 15mm or customize |
| Width | 1000-2000mm |
| Length | 1000-6000mm |
| Standard Sizes of Sheet (mm) | 1000×2000, 1500×3000, 1219×2438, 1250×2500 |
Advantages
Aesthetic and Appealing Design
The perforated roofing sheet made of any metals has a distinctive aesthetic and is attractive that will match all design styles. It also improves the beautiful space of your project where a perforated roofing sheet is being installed.
Improves Energy Efficiency
A perforated metal sheet helps adjust the temperature which makes the cooling system easily work. It can also divert heat build-up, allowing ventilation, and natural sunlight access.
Excellent Soundproofing
The perforated metal sheet helps distribute sound. It can also limit the echoes when used through a ceiling.
Durability and Strength
Perforated sheet for roofing has greater structural strength compared to other construction materials. It has integral strengths that offer excellent resistance and toughness.
Lightweight
Perforated metal sheet for roofing is popular for being lightweight. Due to its hole patterns, it makes the panel lighter compared to non-perforated. Thus, the perforated roofing sheet is easy to install and transport.
Frequently Asked Questions
How do We Create a Perforated Sheet for Roofing?
The process for perforated roofing sheets starts with a metal coil. Then, it will turn out to be a flat sheet. The metal sheet is laser cut or stamped to develop the specific hole shape and pattern in the steel.
Is Perforated Roofing Sheet Costly?
Perforated metal panels possessed a premium price than other metal panels.