Steel Grating
Steel metal grating is constructed from reinforced steel structures. It is composed of flat steel bars that are spaced apart.
High rigidity
Excellent corrosion resistance
Easy installation
Available in plain raised, flattened, and other surface types.
Steel Grating Manufacturer
XIONGQIAN manufactures steel metal grating from high-quality carbon steel or mild steel. We can also produce them using stainless steel in 316, 304, and other grades. To improve their corrosion resistance, we offer powder coating, hot-dipped galvanizing, painting, and other surface treatments.
For many years, we have been providing steel metal grating around the world. We anticipate a long-term business partnership with our customers. Due to that, we continue on providing exceptional services, fast delivery, and cost-effective steel metal grating.
Feel free to contact us for your inquiries!
Why Choose Us
To meet any requirement, we offer a complete range of steel grating such as:
Swaged Grating
Dove Tail Grating
Light-Duty and Heavy-Duty Grating
Expanded grating
Standard welded grating
Press lock grating
We also have customization services to fulfill your specific project requirements. You can send us your requirements or drawing so we can get started.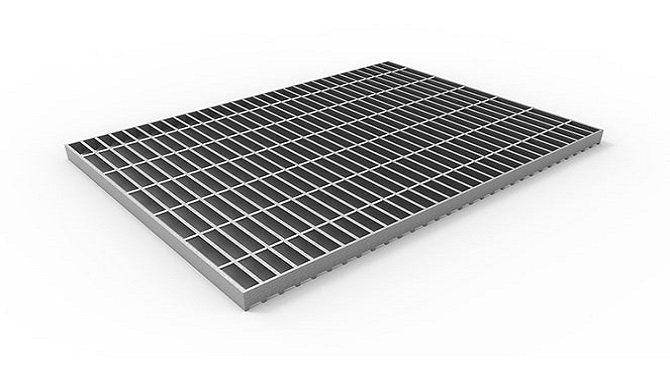 Variety of Applications
Steel metal grating products are typically used for:
Flooring
Architectural facades
Stair treads
Drain covers
Ramps and walkways
Maintenance platforms
Mezzanine flooring
Guard rails and handrails
Manhole covers
Sunscreens
Trench grates
Balustrade infill
Ventilation and trench grates
Safety barriers
Industries Served
Steel metal gratings are used in many industries such as:
Assembly & automotive industries
Commercial and industrial buildings
Oil, gas, & mining installations
Processing plants
Dairy industries
Wastewater treatment facility
Maintenance and service