Welded Wire Mesh
XIONGQIAN welded wire mesh is a type of wire textiles that is constructed with an integrated grid pattern made up of a series of parallel longitudinal wires linked together at exact and uniform spacing.
Robust and reliable design

Lightweight

Higher level of security is ensured

Simple to use
XIONGQIAN Your Expert Welded Wire Mesh Manufacturer
XIONGQIAN offers an extensive assortment of welded wire mesh. A highly economical wire mesh that comes in versatile and clean appearance. It can be produced in a variety of materials, thickness, sizes, pattern, or finishing to choose from. 
Considering our combined experience and knowledge in this field, XIONGQIAN is qualified to give all customers the best welded wire mesh solutions. We fabricate custom made products with quality. Also, our team supports a complete product lineup with comprehensive services. 
For all your welded wire mesh needs, XIONGQIAN is the right place to visit. Call us today and we will immediately help you in selecting the right materials which best meet your budget and projects' demand. 
Several Uses for Welded Wire Mesh
Due to its availability, usefulness, and versatility, welded wire mesh is a preferred option for a variety of applications.
Gates and fences

Animal protection

Windows and doors with screens

Machine protection

Dividers and shelving

Applications in architecture, like building facades

Architectural wire mesh for green buildings

Railing and divider wall infill panels

Agriculture

Non-public uses for plumbing, walls, and ceilings

Preventing insects from harming garden plants and produce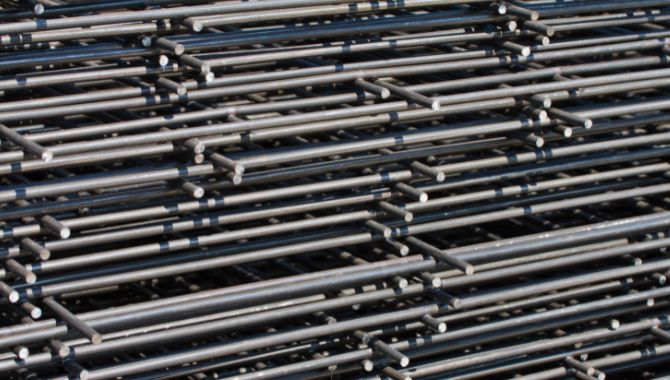 Stub and Trim Options
To meet your needs, XIONGQIAN provides a range of trim and stub alternatives. Contact one of our knowledgeable sales representatives if you're unsure which option is best for your project.
Trimmed

Balanced Stubs, Untrimmed

Edge Wire and Balanced Stubs

Random Untrimmed Stubs
Welded Wire Mesh Details
Welded mesh type

Wire size: 0.5 to 3 mm

Opening: 1/4″ to 8″

0.4-6 meters wide

Size: 5m to 30m

Colors include silver, green, black, and brown.
Wire Gauges
12 gauge wire. 2 mm thick

14 gauge wire. thick by 2mm

15 gauge wire. 1.8 mm thick

18 gauge wire. 12.2 mm thick

19 gauge wire measures. 1.0 mm thick
Surface Finishing
Electro galvanized

Hot-dip galvanized

A PVC coating