XIONGQIAN White Perforated Metal Sheet
The white perforated metal sheets are mechanically stamp to make decorative shapes or holes. Due to materials made for it. It can able to stand even in high temperatures and resist corrosion.
We are the top supplier of perforated metal sheets in China. Every sheet are meet international certifications such as ISO 9001, CE, etc. for quality assurance.  XIONGQIAN assures that you can get quality yet affordable perforated sheets for business needs.
Message us now!
White Perforated Metal Sheet By Stainless Steel Grades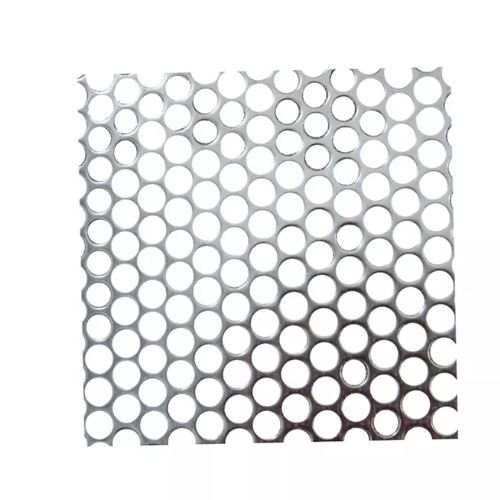 430 Stainless Steel Perforated Metal Sheets
Our 430-grade stainless steel that uses for white perforated metal sheets is made from bending, welding, punching, cutting, and more.
304 White Perforated Metal Sheets
The 304 grades white perforated stainless steel sheets are corrosion resistant and can work in high-temperature environments. It is made with 2B, BA, and other finishes.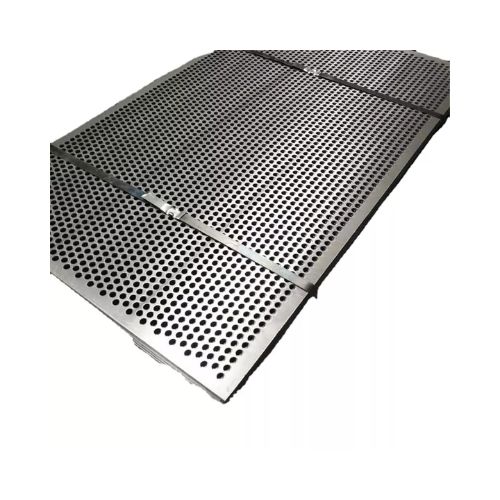 316 Perforated Punched Metal Sheets
Our 316 Perforated Punch Metal Sheets are available from 0.3mm to 3.0mm by thickness and diameter of 0.5mm to 100mm. It is available in the round, square, slot, and other shapes.
316L Round Hole Perforated Sheets
XIONGQIAN provide 316 round hole perforated sheets made from the cold-rolled and hot-rolled technique. It is applicable to the chemical industry, etc.
410S Perforated Stainless Steel Sheets
Our 410S grades of stainless steel sheets are available in customize hole sizes to meet your needs. It is used in medical devices, building materials, and more.
201 Grades Perforated Sheets
This 201 Grade of stainless steel for perforated sheets is available in cross holes, square holes, and so on.  It is rust resistance, wears resistance, and more.
Why Choose XIONGQIAN White Perforated Sheets
Perforated sheets are available in a combination of colors such as white to make an aesthetic appeal and attractive look. They are are made from advanced technology equipment that is design to punch sheets in different perforated patterns.
It offers high strength-to-weight ratio, versatility, and more. These white perforated metal sheets are easy to find in the markets because most people want these. If you want to grow your business with perforated sheet products, XIONGQIAN will help you.
Features of White Perforated Metal Sheet
We provide a perforated metal sheet that offers excellent features when use in various applications. Below are some of them:
Easy to process
Easy to install due it being lightweight
Strong and durable
Offers excellent quality surface finish
Provide an attractive appearance
Available in a wide range of thickness
Corrosion resistance
Rust resistance
Provide aesthetic appeal
Economical and versatile
Easy to cut
Functional and more.
Available Size of White Perforated Metal Sheets
You can choose our perforated metal sheets in different sizes including:
24" x 36"
24" x 48"
36" x 96"
36" x 120"
48" x 120"
48" x 48"
48" x 84"
36" x 48"
36" x 84"
Different Types of Pattern
XIONGQIAN offers different types of patterns to meet the demand for functional and decorative needs. Take a look at the following below:
Round hole straight
Round hole staggered
Moire
Airline
Full leaf clover
Grecian
Squares
Hexagon
Marieta
Ornamental
Diamond
Slot and customizes to meet your needs.
Different Types of Materials
Aluminum
Brass
Mild steel
Galvanized steel
Stainless steel
Copper, etc.
White Perforated Metal Sheet Specifications
HOLE SIZES ( mm )
THICKNESS ( mm )
PITCH ( mm )

 

50mm
1mm
10mm
50mm
2mm
20mm
20mm
3mm
5mm
25mm
4mm
4mm
2mm
5mm
30mm
4mm
6mm
18mm
6mm
7mm
12mm
We also offer to customize depending on desired needs.
FAQ
What surface treatment do you do to make high-quality white perforated stainless steel sheets?
We do the different processes of surface treatment:
Spray
Polishing
Painting
Oxidations treatment
Galvanized
Powder coating and more.