XIONGQIAN Grating
Grating is a welded grating piece of metal which usually used as flooring in different industrial fields like power plants, refineries, and offshores. There are various types of metal grating.
XIONGQIAN is a leading manufacturer of gratings with different structural patterns and mesh sizes. We can provide top-quality grating solutions for any usual projects and purposes. Specific requirements? Well, we accept any customization jobs for metal gratings.
To know more about our products and services, direct message us today!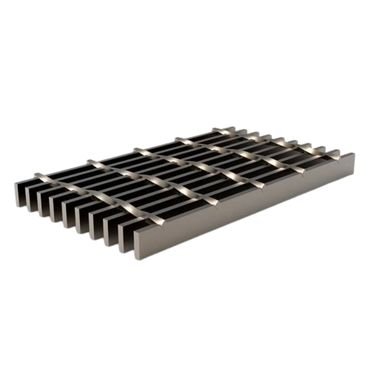 Heavy-duty Grating
This grating is using high temperatures fusing to permanently join the cross bars and bearing bars. It provides greater rigidity and strength.
Serrated Grating
It is made with serrated metal bars that are welded, riveted, or pressed locked. We offer this type of grating in different mesh sizes options and dimensions.
Bar Grating
Bar grating is a type of flooring cover which widely used in applications where sound, air, light, or liquid are required to pass at flooring.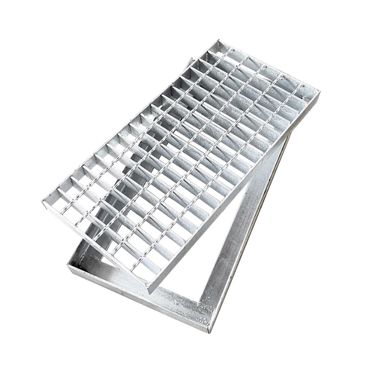 Drain Grating
A drain grating is widely used as a drainage system. It has an excellent performance in the draining system, especially in trench applications.
Anti-slip Grating
A metal grating for a walking surface that provides great traction and grip. This type of grating minimizes the slip & fall risks and prevents injuries.
Galvanized Grating
The galvanized steel grating is made with carbon steel (mild type) and provides excellent resistance to corrosion. Customization is highly accepted.

Extensive Application
Working Flatform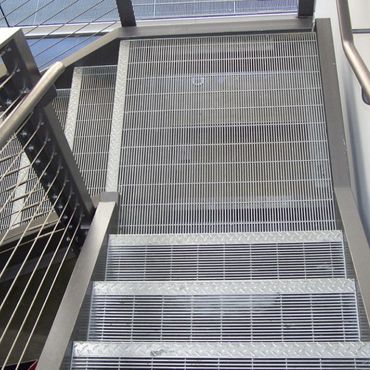 Stair Treads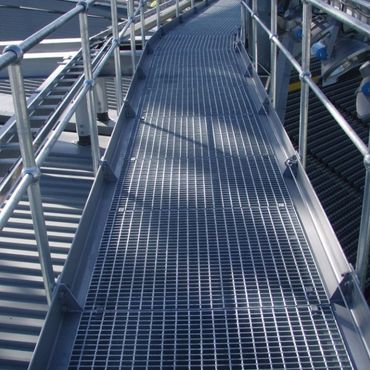 Walkway
Trench Cover
Handrail Infill
Grating Fence
Bridge Deck
Ceiling
Sunshade Panels
Balcony Fence
Ramps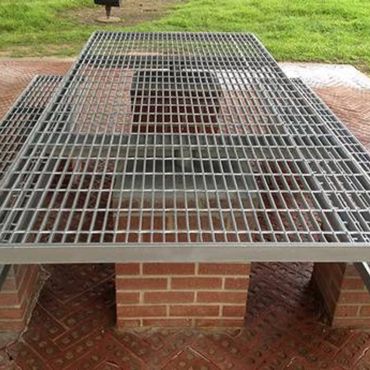 Chair and Table
Why Choose Us
All our gratings are manufactured directly from our factory
We are experts in manufacturing extensive grating types
We are ISO certified
Our company strictly follows a quality control system
Large inventory stocks for gratings with standard sizes
Fast Delivery
Supports free sample
Accept customization
We offer special discounts for volume orders
Grating Advantages
High bearing capacity
High-stress resistance
Excellent drainage function
Quality grating structure
Can be used for heat dissipation and ventilation
Easy to install
Easy to remove
Can be made with anti-skid serrations
Steel Grating Chart
Q: Between crossing bar distance
q1: Between crossing bar distance (center to center)
T: Between bearing bar distance
t1: Between bearing bar distance (center to center)
Steel Grating Dimensions
2210 x 1225mm
2245 x 1175mm
2245 x 1225mm
2210 x 800mm
2245 x 800mm
2210 x 1175mm
Steel Grating Mesh Size
66 x 99mm
34 x 101mm
33 x 33mm
34 x 34mm
34 x 38mm
Custom
Types of Safety Gratings
Security Steel Grating
Traction-Grip
O-grip Safety Grating
Diamond-Strut Grating
Interlocking Safety Grating
Custom Grating Details Confirmation
When ordering custom grating (bar), you must provide the following details:
Grating type
Bar size
Grating surface (plain or serrated)
Finish (unpainted, galvanized, or others)
Fastener style (if necessary)
FAQ
What is the standard complaint of your gratings?
XIONGQIAN's various types of grating meet the different standards: