XIONGQIAN Metal Ceiling Panels
XIONGQIAN metal ceiling panels have a variety of attractive looks, colors, finishes, and types of materials. It is strong for any ceiling panel applications that enhance safety and longer life span. Lightweight and easier to install, safety from falling.
Our metal ceiling panels come in various thicknesses and styles. We can offer cost-effective customization according to your project application. Send us a direct message for queries!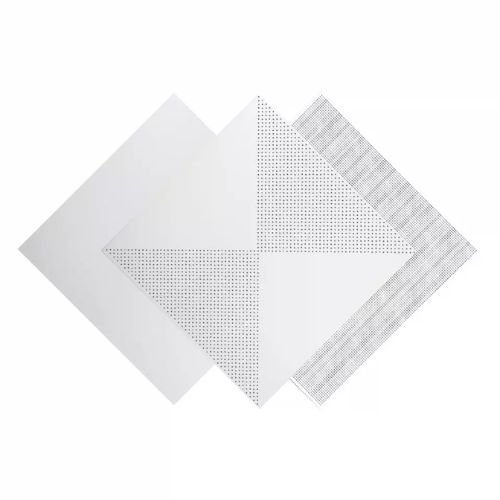 3-Dimension Metal Ceiling Panels
Choose a lot of styles and patterns of 3-dimension ceiling panels. It has great resistance to corrosion, fire, and more.
Decorative Metal Ceiling Panels
Metal ceiling panels have plenty of patterns and designs. It has a different thickness suitable for architectural purposes.
Linear Metal Ceiling Panels
Linear metal ceiling panels are simple but provide a unique appearance. Enhance durability and versatility but an affordable cost.
Metal Ceiling Textured Panels
Metal ceiling panels have different textures, colors, and styles. It is customizable based on your project and demands.
Perforated Metal Ceiling Panels
There are plain and textured perforated metal ceiling panel options. It has different decorative perforation options.
Suspended Metal Ceiling Panels
Offer large benefits for non-residential buildings and help to save power energy supply. Designed in many sizes and designs.
Why Choose XIONGQIAN Metal Ceiling Panels
Our metal ceiling panels have multiple color options and finishes. Suitable for various ceiling projects that enhance durability and aesthetic appearance for non-residential buildings.
XIONGQIAN made perfect metal ceiling panel designs for easier installation. We provide great property resistance to ensure good performance.
Applications
Offices
Educational institutions
Public buildings
Retail premises
Airports
Restaurants
Hospitals
Exhibition spaces
Metal Paneling Advantages
Variety of looks- One of the popular looks is dull gray and silver. It has various styles and textures.
Resist Fire- It has high resistance from fire and provides a long escape time.
Waterproof- metals control water absorption and maintain their original color for a long time.
Long lasting- this is a metal composite material with extra strength that can last for decades.
Reduce energy bills- metal ceiling panels provide
Easier to install- Offer quick installation for large spaces.
Different Ways of Installation
1 Lay-in/Lay-on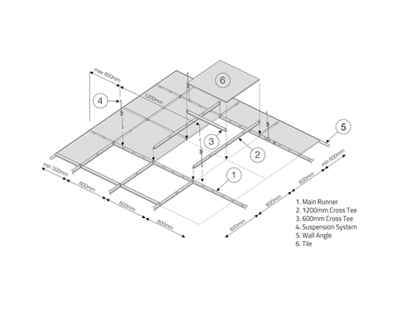 2 Clip-in Tile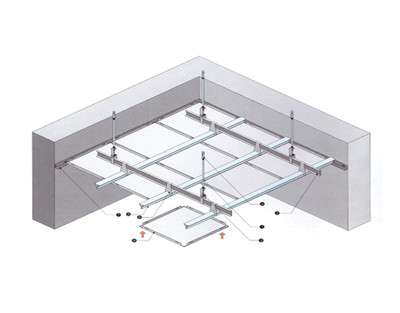 3 Hook-on Tile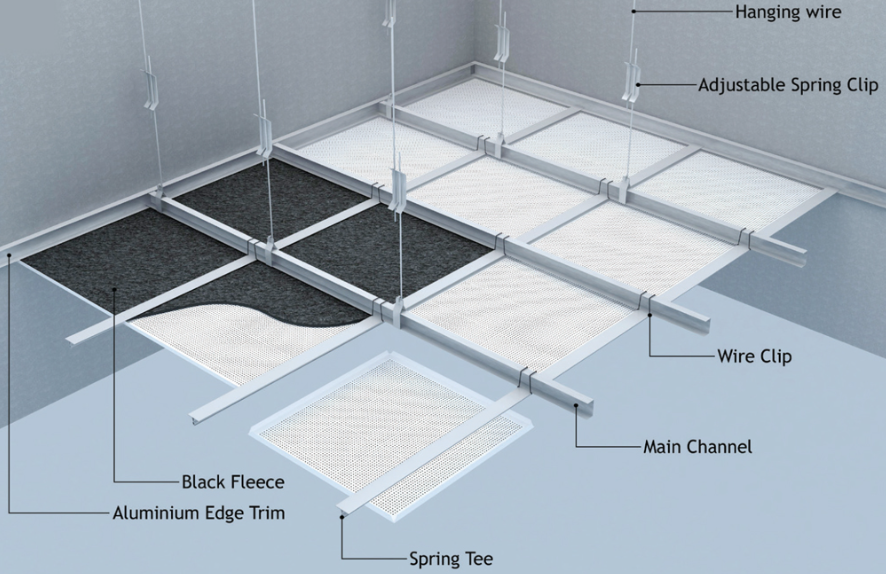 Features
Has a strong ceiling solution
Less moisture exposure prevents rotting and cracking
Variety of finished options
Powder coating, pre-coating, and baked polyester coating application methods
Boost building aesthetics
Improve airflow for a healthier environment
High resistance from fire
Various Types of Metal Ceilings
Open Ceiling
Open ceilings are not only used to provide aesthetic appeal but to hide some cables. It improves great performance to all commercial and industrial spaces.
Linear Metal Ceiling
This is an elegant and open-type ceiling attainable in standard and custom sizes. It is combined with ventilation and lighting attainable in many lengths and styles.
Concealed Metal Ceiling
It is one of the popular metal ceiling choices. Conceals the whole space with excellent resistance from fire, reduces sound effects, and provides easy maintenance.
SAS Mesh
Aesthetically pleasing material perfect for ventilation and lighting. It has different mesh sizes and thickness and comes in different finishes.
Polynodal Ceiling
Great acoustic benefits and adaptability which offers less maintenance and easier installations.
Materials
Aluminum
Steel
Cooper
Brass
Chrome
Galvanized
FAQs
Does Metal Ceiling Panels Affordable?
The prices are based on sizes, styles, and performance including installation method. We can also offer a friendly cost based on your ideal customization.