XIONGQIAN Expanded Metal
XIONGQIAN manufactures expanded metal using the stretching and slitting process of metal. It is to create diamond openings that are used as screens or panels. Hexagonal and diamond shapes are some of the openings available for expanded metals.
Our expanded metal can be purchased in standard and customized designs. We have plenty of options for you to offer. From sizes, opening shapes, and types of metal, you can send us your requirements.
We are manufacturing all types of expanded metals. Our company provides specific products according to your market demands. For inquiries, feel free to send us your orders!
By Materials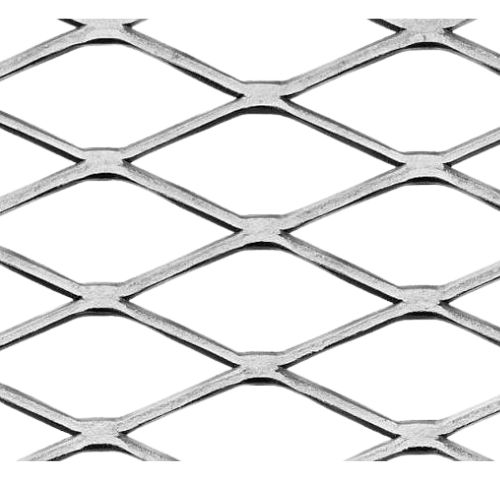 Aluminum Expanded Metal
Available in flattened and raised surfaces. It provides a decorative or ornamental look. Allow the unhindered flow of liquid, air, light, and sound.
Carbon Steel Expanded Metal
It comes in small, medium, and heavy types. Available shapes include square, hexagon, and diamond. Increase strength, rigidity, and resistance against harmful elements.
Stainless Steel Expanded Metal
Most frequently used for fencing, grate, plastering, outdoor benches, etc. Mostly made of grades 304, 316, 430, 321, and 310. Suitable for high-temperature applications.
Galvanized Expanded Metal
Made of rust-proof zinc coating. Sheets are simple to weld and shape. The main features include a long lifespan, solid hole, beautiful design, and resistance to wear.
Copper Expanded Metal
XIONGQIAN offers copper expanded metal in 300 to 500-foot coils. Made from 0.050″ thick copper sheet. Ideal use for an application that needs conductivity.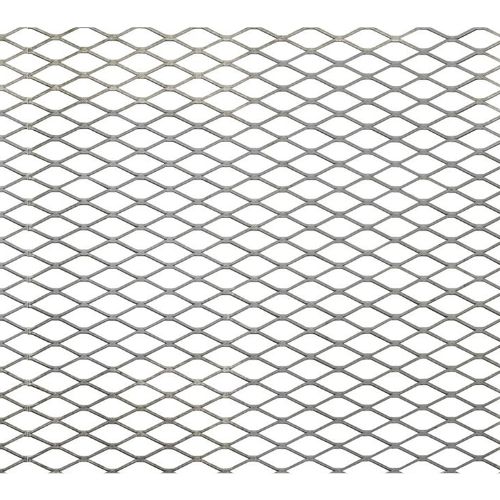 Titanium Expanded Metal
The thickness of titanium expanded metal ranges from 0.035 to 0.078. Available in various shapes like flat, regular, fused edge, clipped corner, and more.
Expanded Metal For Trailer

Expanded Metal For Walkway

Expanded Metal For Stair Tread
Why Choose XIONGQIAN Expanded Metal
XIONGQIAN expanded metal meets the requirements of the international specification. It has undergone strict inspection and assurance. We are a company with full certifications and approval of quality standards.
Our expanded metal is the best choice over wire mesh. We can guarantee that our product has the strength and quality required for all uses. It can last longer and provides sustainable performance.
XIONGQIAN provides on-time delivery for affordable prices. We can supply all your demands for expanded metal. You can guarantee that our products and services fit your budget.
Message us anytime!
Our Expanded Metal Properties
It is easy to form, fold and cut
The surface is resistant to slip
Surface is homogeneous
It can be three dimensional
It can be flattened
Designs are limitless
Great structure stability
There are no welds
Expanded Metal Measurement
Short Way Mesh (SWM) – the measurement between diamond bond or pattern (Shorter dimension)
Long Way Mesh (LWM) – the measurement between diamond bonds or patterns (Longer dimension)
Strand Width (SW) – measurement of the strands that creates the pattern
Thickness Gauge (TG) – measurement of the material thickness before and after processing
Industries We Supply
Automobiles and aircrafts
Electric equipment
Household equipment
Vessels and road protections
Acoustic music instruments
Chemical equipment
Mechanical equipment
Shielding and cages
Types of Expanded Metal
SXM (Standard Expanded Metal)
It is a product produced by the press after die cutting. Strands form sharp angles. SXM provides maximum elasticity for different applications.
FXM (Flattened Expanded Metal)
It is an expanded metal produced using cold-rolled processes. FXM has a smooth and flat surface. This type of expanded metal is suitable for uses that require agility.
Expanded Metal Grating
It is an expanded metal that is designed for heavy-duty applications. Expanded metal grating is an affordable alternative to traditional gratings.
Unique Treatments for Expanded Metals
Mill Finish: materials are cleansed with a solvent bath or acid and then rinsed with water.
Hot Dip Galvanizing: the metal is coated with zinc for a more robust surface.
Electro-galvanized: zinc finish is applied to metal.
Deburring: smoothens edges and removes burrs.
Leveling: a process that leveled the sheet without ruining the bonds.
FAQ
How do you make expanded metal?
We processed metal into expanding machine. This process turns coils and sheets into expanded metal.
Why do we have to consider the percentage of the open area for expanded metal?
The area's percentage affects the level of space for water or air passage through expanded metal. It is important information for choosing the right material and designs.
What distinguishes expanded metal from perforated metal?
Perforated metal also came from steel sheets like expanded metal. Although, the technician does not use slicing and stretching processes for perforated metal. Expanded metal is more commonly used than perforated metal.